Proof That Tom Hiddleston Was BORN To Play Bond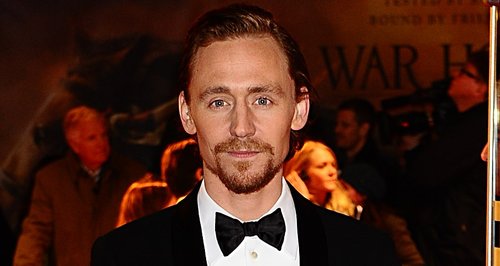 After obsessing over his every movement in The Night Manager, we've come to realise one thing: Tom Hiddleston IS 007 and here's why...
1. He looks so slick in a suit... (see above!)
2. Plus he basically said he'd LOVE the job:
"Time magazine ran a poll and there were, like, 100 actors on the list, including Angelina Jolie. But, yes, it's nice to be included in the 100. I'm a huge fan of the series. We all went to see Spectre when we were shooting Skull Island in Hawaii." he told the Sunday Times.
"I simply love the theme tune, the tropes and the mythology. I love the whole thing. If it ever came knocking, it would be an extraordinary opportunity."
3. He looks right at home everywhere from snazzy casinos to gorgeous, exotic beaches.
4. When he ordered that vodka martini... Twitter predictably EXPLODED:
Anyone else watching #TheNightManager #TomHiddleston just ordered a vodka-Martini, is that clue to his next job?
#007

— Mark ELVIS Goddard (@GBsBestElvis) 27 March 2016
#TomHiddleston just ordered a vodka martini on #TheNightManager #clue #nextBond #omg

— Rhea (@Rheabird1) 27 March 2016
When pine asked for a vodka martini, anyone else say 'shaken not stirred' he is SO the next Bond #TheNightManager #tomhiddleston #bond

— Sarah essoof (@Sarah_Essoof) 27 March 2016
5. Oh and he ALWAYS gets the lady...
6. He has absolutely no problem getting himself into... and out of some seriously sticky situations!
7. And of course, last but not least, he looks like one heck of a kisser!
So this is a national call to arms! All together now, it's Tom for Bond!