Fans Are In Stitches Over Danny Dyer's Bungled Exit From 'Eastenders'
Danny Dyer's recent, swift exit from Eastenders has caused a Twitter stir as fans are divided. Let's just say the odd scene has had "mixed reviews".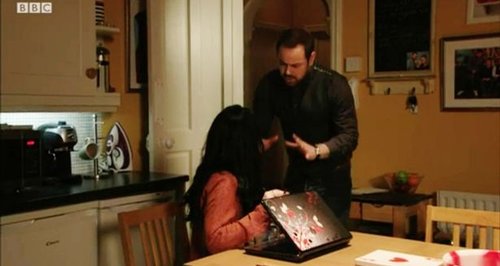 Danny Dyer has won viewers' hearts since being cast as gruff Mick Carter in Eastenders , but the actor's personal life has forced him to take some time out from the much-loved soap.
This means that Mick, whose family is experiencing grave money trouble, needed to be written out – and quick-sharp!
The writers cooked up a plot in which Mick's daughter Nancy has been in a car accident in Sofia, Bulgaria, so he needs to get there ASAP.
In the clip, he barks for Whitney to book a flight. "I don't want the cheapest flight", he says, short of breath due to stress, "I want the earliest flight."
Asked if they can afford the flight, Mick abruptly replies, "No, of course we can't", before revealing that the money will be taken from baby Oli's savings account, which contains £1,500.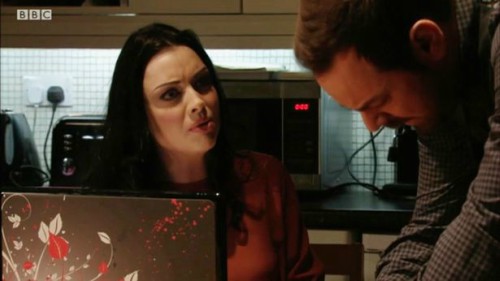 It was certainly a dramatic scene and did a fantastic job of conveying Mick's desperation in such a difficult situation, but not everyone was convinced by it.
In fact, some cheeky Twitter users poked fun at the way in which Danny Dyer was written out of the soap, and they had us in absolute stitches! Take it away, guys…
Beate H isn't buying Whitney's lightening quick fingers
Oh so the long awaited excuse for Mick being away is Nancy in hospital in Bulgaria? And Whit finds a flight in 2 seconds flat? #Eastenders

— Beate H (@Beate251) March 23, 2017
N.P.G finally has an answer
Ahh. Emergancy trip to Bulgaria, so that's how Mick gets written out for a few weeks. #EastEnders

— N.G.P(@thengp12) March 23, 2017
Georgia raised a good point
why on earth did they have nancy getting hit by a car in bulgaria when they literally could have just had mick go be with linda? #EastEnders

— georgia (@lornafitzfan) March 23, 2017
We sense some sarcasm from @guestofseth
Well, Danny Dyer's exit didn't feel at all rushed. #EastEnders

— guestofseth (@guestofseth) March 23, 2017
And Pauline Fowler herself had the final say on the whole affair
Mick Carter, bankrupt in Bulgaria! #EastEnders

— Pauline Fowler (@MrsArthurFowler) March 23, 2017
Nice to see you, see you... nice!
Emma Bunton had a tattoo tribute to her fiancé inked on her finger while on a night out.