Fans Have Spotted ANOTHER EastEnders Gaffe – And this One's Worth £800
Could Stacey, who's supposedly experiencing money troubles, really be wearing designer shoes?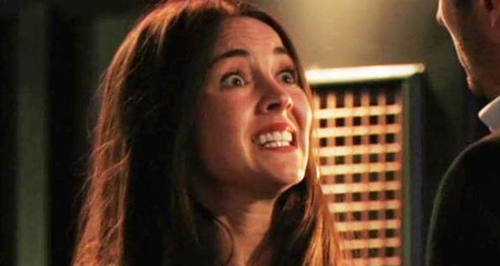 We love a TV gaffe here at Heart.
From the 'filthy' back window in Peter Kay's Car Share to the time that Hollyoaks star Kieron Richardson allegedly let top secret plot details slip on This Morning , we delighted in the simple pleasure of spotting something telly producers would really rather we hadn't.
Thankfully, the small screen continues to provide us these chucklesome treats. This time it was Eastenders' turn. An ongoing storyline concerns Stacey and Maritn Fowler's money troubles. They're struggling to pay the rent, so it seems unlikely that Stacey would be clip-clopping through Albert Square in a pair of £800 shoes.
Readers, that's exactly what she was doing.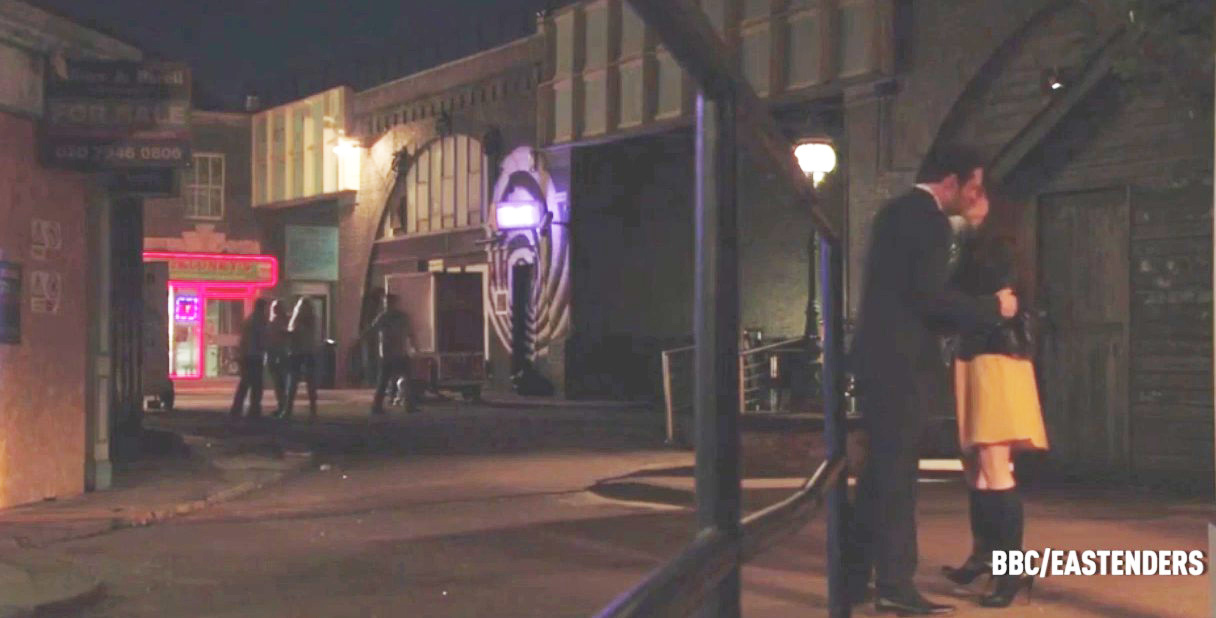 Eagled-eyed viewers spotted the posh Christian Louboutin boots during a new trailer for the soap, which sees Martin and Stacey enjoying a laugh in the street. One fan wrote on Twitter: "Martin Fowler must have a side business 4 Stacey to afford Christian Louboutin boots. No market trader has that kind of money."
Martin Fowler must have a side business 4 Stacey to afford Christian Louboutin boots. No market trader has that kind of money #Eastenders

— Eastenders Fan (@JupiterVenusO) May 23, 2017
Is Stacey wearing Louboutin boots!?!!!?? Noticed them last time she was on Eastenders too a few years ago @bbceastenders @EASTENDERRS

— Millyon (@zumdo) May 23, 2017
uhhhhh was Stacy wearing louboutin? #eastenders

— luke andrews (@LukeeeA) May 23, 2017
Is stacey wearing louboutin boots? #Eastenders

— Rebekah (@RebekahATaylor) May 23, 2017
Anther commented: "Funny that Stacey Fowler is wearing Louboutin boots but they're supposed to be broke." However someone replied to this message with the suggestion that Stacey's 'Louboutin' boots might not be all they seemed: "Ha! Noticed that. (Must be knock offs from de marrrrrket)."
It's not the first time there's been a gaffe on 'Enders . A few months ago we looked at the telly fans who were agog to see snow falling on Albert Square in the middle of spring. Either there was a micro-climate brewing in Walford, or producers had overlooked the weather when arranging their shooting schedules.
Before this, there was the strange case if Coronation Street character Adam Barlow looking for his dad Mike in the Rovers Return – despite the fact that Mike died more than 10 years previously. We bet the scriptwriters got a slap on the wrist for that one!
Rest assured, we'll keep our eyes peeled for more telly gaffes…
The Jamaican sprinter is set to give a whole new meaning to the word fast-food.
Stick your headphones in for this one!