Emma Watson And Dan Stevens Flirt In 'Beauty And The Beast' Sneak Peek
Play
Beauty And The Beast | Live Action Sneak Peek Bonus Clip
00:48
The countdown is on until the release of the new live-action movie starring Emma Watson as Belle. Now the first pictures have landed and we're SUPER excited!
The film's co-producer Jack Morrissey has made all our dreams come true and shared some new pictures of the cast doing their thing... check them out!
Dan Stevens as The Beast:
First Look At Dan Stevens As "The Prince" (Human Version Of "The Beast") https://t.co/jXoC0oJbSX via @wdwnt pic.twitter.com/4mc0VIU5Oz

— Adventurer's Guide (@guide4disney) August 27, 2016
Lumiere, Cogsworth and Gaston:
The movie's co-producer Jack Morrissey added: "Here's a fine piece of concept art of Ewan McGregor as Lumière and Ian McKellen as Cogsworth. These designs are close but may not be final."
Here's a moment of b-roll from a take on the "Gaston" musical number, with (l. to. r.) Alexis Loizon - Official as Stanley, Josh Gad as LeFou, and Luke Evans as Gaston.
#BeautyAndTheBeast First Look: Lumiere, Cogsworth and Gastonpic.twitter.com/dWZGVdd66T

— Jolieth. (@Jolieth94) August 26, 2016
Luke Evans as Gaston:
Luke Evans who plays Gaston "If you could just hear this 93-piece orchestra playing the songs from Beauty and the Beast...it's spine-tingling."
Watch the trailer for the movie:
Disney have released a first trailer for their all-new, live-action reboot, almost 10 months ahead of its cinema release and it's ENCHANTING.
Starring Emma Watson in the lead role of Belle and Dan Stevens as The Beast, the cast includes Kevin Kline, Ewan McGregor, Stanley Tucci, Ian McKellen and Emma Thompson.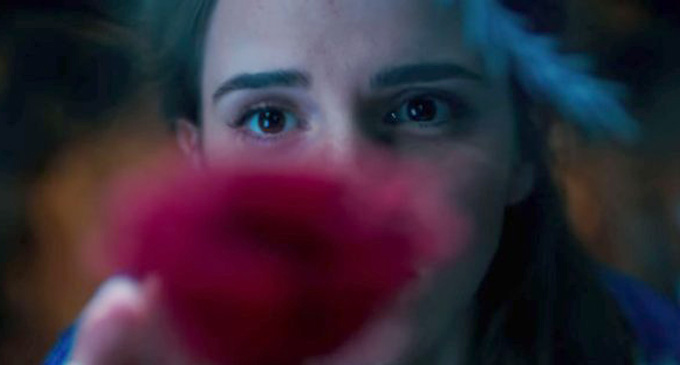 The original movie and soundtrack, featuring a duet with Celine Dion and Peabo Bryson, singing the title song, were a massive hit first time around in 1991. It was also the first animated film to receive a nomination for Best Picture at the Academy Awards.
A tale as old as time retold and if the trailer is anything to go by it's bound to be a blockbuster.
It's in cinemas on 17th March 2017.
Who knew that Backstreet Boys had a sixth band member?
Well done Jamie! You need to let us in on your secrets...
Recently Played Tracks
To listen live, choose your preferred location:
On TV:

Dress Loud: Heart's Top 25

11am - 1pm