WATCH! The 'Fifty Shades' Soundtrack Gets Sexier With Ellie Goulding's 'Love Me Like You Do' Video.
Play
Ellie Goulding - Love Me Like You Do
04:10
Ellie Goulding has finally released visuals for 'Love Me Like You Do' the lead track off the sexy new 'Fifty Shades of Grey' soundtrack… just what we need as we eagerly await the film adaptation of E.L James' naughty novel.
Whilst the likes of Beyonce and Ellie Goulding have made some sexy contributions to what will ubdoubtedly be a hit album, there are a few surprising entries too!
Legends such as Annie Lennox, the Rollingstones and the late Frank Sinatra appear on the 16-track compilation alongside today's biggest popstars.
The album is set to hit stores on February 10, just four days before the film's release!
Sexy has never sounded so good!
1. I Put A Spell On You (Fifty Shades Of Grey) – Annie Lennox
2. Undiscovered – Laura Welsh
3. Earned It (Fifty Shades Of Grey) – The Weeknd
4. Meet Me In The Middle – Jessie Ware
5. Love Me Like You Do – Ellie Goulding
6. Haunted (Michael Diamond Remix) – Beyoncé
7. Salted Wound – Sia
8. Beast Of Burden – The Rolling Stones
9. I'm On Fire – AWOLNATION
10. Crazy In Love (2014 Remix) – Beyoncé
11. Witchcraft – Frank Sinatra
12. One Last Night – Vaults
13. Where You Belong – The Weeknd
14. I Know You – Skylar Grey
15. Ana And Christian – Danny Elfman
16. Did That Hurt? – Danny Elfman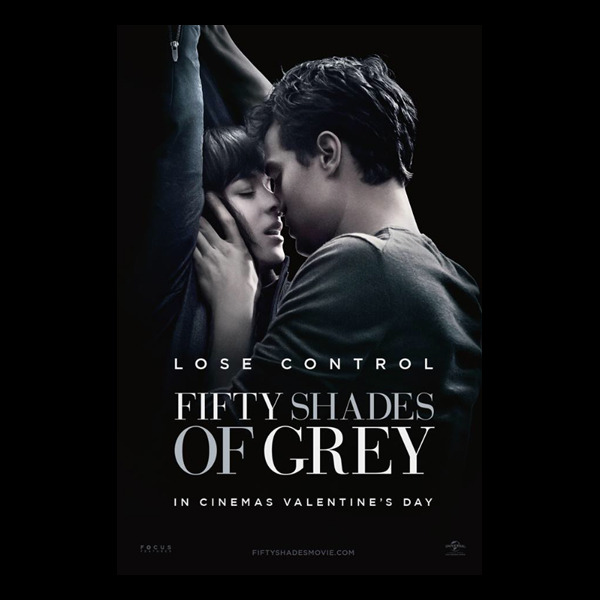 She took the mirror selfie before the reverse camera was even a thing! Say what?!
You know nothing, Jon Snow.
Recently Played Tracks
To listen live, choose your preferred station:
Stay tuned...
Now playing: The best feel good music