Leonardo DiCaprio's Oscars Losing Faces Through The Years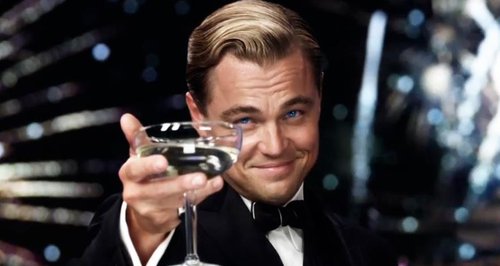 Year after year Leonardo DiCaprio has attended the Academy Awards and he's never shy of being nominated.
There's nothing quite like losing out on an award with a camera in your face whilst the whole world watches, waiting to see your disappointed reaction.
Heart have dug through the archives to find the exact moments when Leo is let down to see if he's nailed his losing face - and to be honest, he's a very gracious loser.
Play
Leo's Oscars Losing Face
00:35
Leonardo DiCaprio's Oscar Nominations:
1994, Best Actor in a Supporting Role, What's Eating Gilbert Grape (1993)
2005, Best Performance by an Actor in a Leading Role, The Aviator (2004)
2007, Best Performance by an Actor in a Leading Role, Blood Diamond (2006)
2014, Best Motion Picture of the Year, The Wolf of Wall Street (2013)
Aww we're joking Leo! This year the 41-year-old actor is nominated for an Oscar for the Best Performance by an Actor in a Leading Role in The Revenant.
So you think you know Leo? Take our quiz to find out if you're the ultimate Leo fan.
Can You Guess All The Actors Who Won An Oscar Instead Of Leonardo DiCaprio?
Heart will be covering everything Oscar-related, so bookmark this space!
C'mon Leo! You can't do it!
Ryan Reynolds made a terminally ill child's dream come true by calling him from the set of Deadpool 2.
The actress Tweeted a plea for help to her followers after some of her jewellery went missing.