Max Branning's Revenge Plot Hots Up On Eastenders!
26 April 2017, 11:55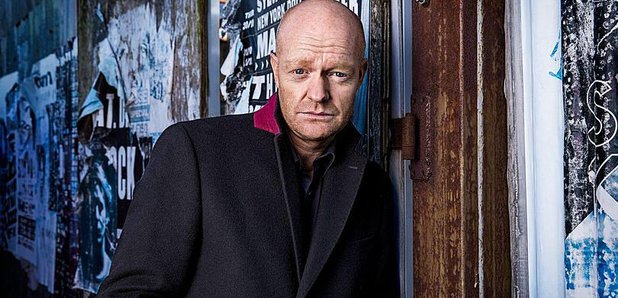 What IS Max Branning up to? Could it change EastEnders forever... Watch out, Walford! There's a snake in the nest...
We all love a good soap villain and the one who's most intriguing right now is EastEnders bad boy and legend, Max Branning. Here's the lowdown on what we know about his latest exploits.
Jake Wood returned to our screens last Christmas Eve after a year-long break. Max had been rotting in prison after being sent down for the murder of Lucy Beale – a crime he didn't commit. So the residents of Walford were understandably wary about what the ginger romeo had in store for some of them.
Max soon put their minds at rest, telling the likes of Phil Mitchell (Steve McFadden) and Ian and Jane Beale (Adam Woodyatt and Laurie Brett) that he'd forgiven them for setting him up. BUT ever since viewers saw Max meet up with a mysterious man at the top of London's Shard building three months ago, it's been clear that he's part of a masterplan which could change Walford forever. MWA HA HA!
- Read more: Adam Woodyatt Looks NOTHING Like Ian Beale After Marathon Training!
That businessman apparently grew up in Albert Square and is also the chairman of a property company. Both he and Max are out for revenge – and their number one prize is The Queen Vic. That sound you can hear is Peggy Mitchell spinning in her grave.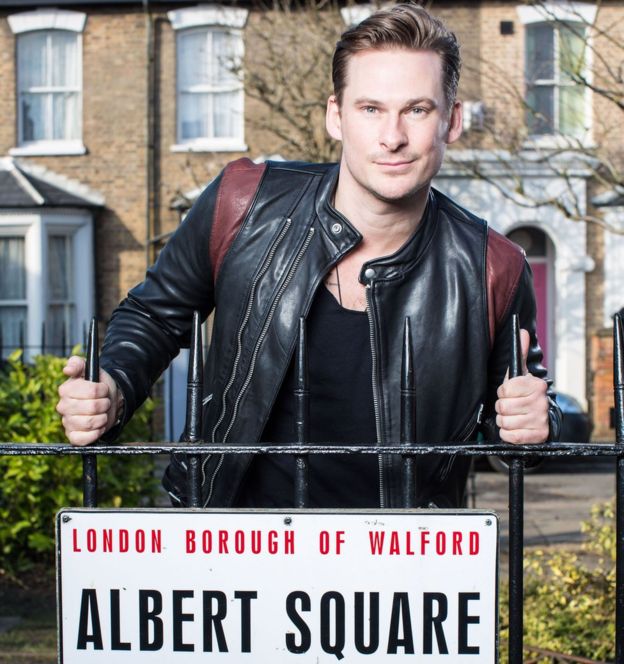 Lee Ryan as Woody. Copyright: BBC
Max has recently swooped in on the Carter family, who are currently in financial meltdown, and has persuaded Shirley to sell him the pub's freehold. But is Max secretly in cahoots with the new pub manager, cheeky chappy Woody (Lee From Blue)?
- Read more: This Blue Bad Boy Has Joined EastEnders!
Fans are also speculating that businesswoman Fi Browning, who arrives this week, could be working with Max too. (At this rate we'll all be working with Max by the end of the week).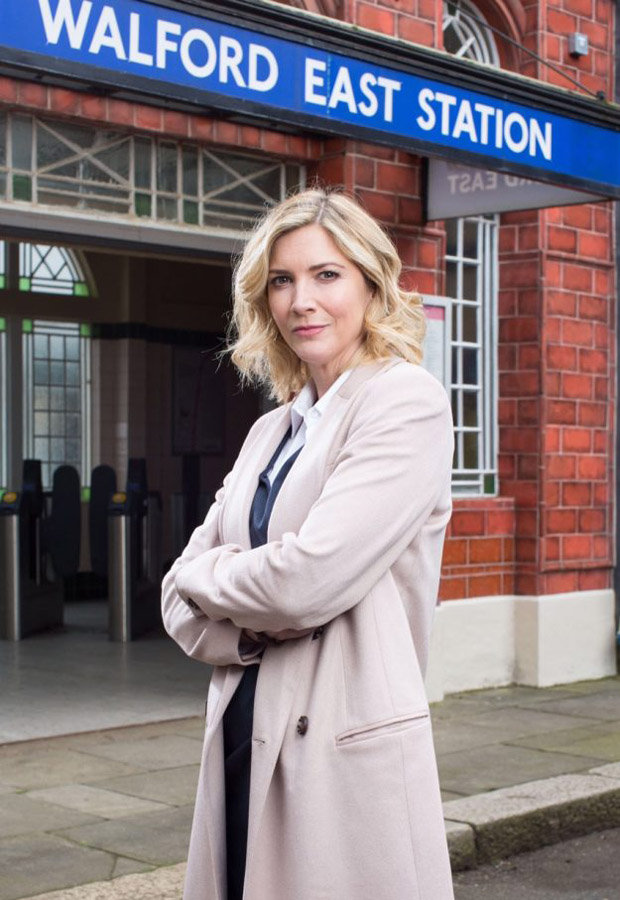 New arrival Fi Browning, played by Lisa Faulkner. Copyright: BBC
Fi, played by Lisa Faulkner, is rumoured to upset a family upon her arrival. Could that be the Carters? And could she also be a new love interest for Max? She is definitely his type…
One further piece of the puzzle involves the character we initially only knew as Photocopier Guy. Josh (Eddie Eyre) also works at the evil property company, and it's become clear that he has plans for Max's daughter Lauren (Jacqueline Jossa).
- Read more: This EastEnders Extra Sets Fans' Hearts Aflutter!
Blimey, Max, that's a tangled web you're weaving, me old mucker. Which unsuspecting Walford residents will he entrap in the weeks to come?