Enid Blyton's Magic Faraway Tree Set For The Big Screen
They're childhood tales that are known and loved by millions the world over. Now the hit books are set to be turned into movies.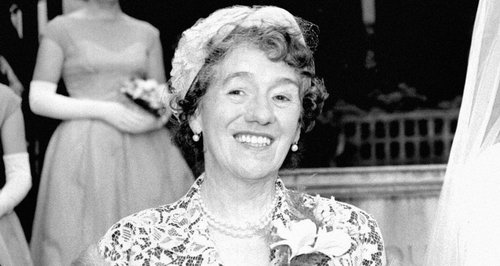 Neal Street Productions plan to adapt four of Enid Blyton's books into film.

'The Enchanted Wood', 'The Magic Faraway Tree', 'The Folk Of The Faraway Tree' and 'Up The Faraway Tree', all of which were written between 1939 and 1951 and have never been turned into movies, are all in the pipeline to make cinematic history.

"Many generations have grown up with The Magic Faraway Tree" says Marlene Johnson, head of the Enid Blyton Estate, [this] "news provides a great chance to share the wonder of these stories through a new medium."

Sam Mendes' production company is responsible for the incredible West End musical 'Charlie And The Chocolate Factory', so you know these are set to be big!
Lindsay Lohan oozes glamour on the red carpet at the Cannes Film Festival.
Could Stacey, who's supposedly experiencing money troubles, really be wearing designer shoes?
Recently Played Tracks
To listen live, choose your preferred station:
Stay tuned...
Now playing: The best feel good music