Who Wore It Becks? David or Brooklyn!
Brooklyn Beckham has certainly taken after his dad's good looks....but is the sixteen year old outshining his dad in the style stakes? Vote now!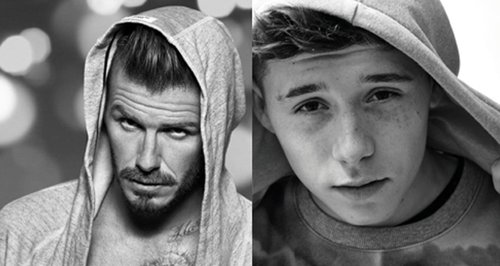 As David and Victoria Beckham's eldest son gains more attention for his dashing looks, dapper style and celebrity friends, it's got us thinking... Is Brooklyn officially cooler than his dad?! Flick through the pictures to see their similar looks...then vote for you think is the cooler Beckham.
So Who Is The Cooler Beckham? VOTE NOW!
The reunion you never knew you wanted it about to happen! Except this time around, it will be girls only...
Ed Sheeran's new house has had a pub built in his new house... and a secret tunnel to get to it!
Recently Played Tracks
To listen live, choose your preferred location: