How Well Do You REALLY Know 'The X-Files'?
Celebrities Then And Now: How They've Changed!
EastEnders star Maisie Smith who played flame-haired Tiffany Butcher is now a wannabe pop star! Check out what the 15-year-old looks like now...
Mulder and Scully are returning…To celebrate take our quiz!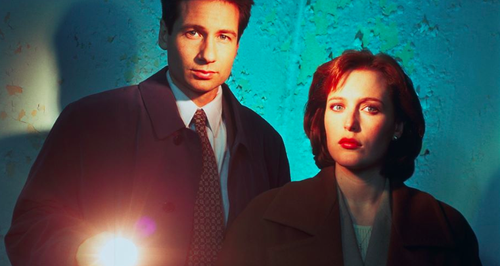 Who assigned Krycek to kill William Mulder? Do you know what happened to all the new babies born in the episode 'Small Potatoes' and do you know which episode was written and directed by Gillian Anderson herself?
After 9 series, hundreds of episodes and two big movies, the crime-fighting twosome are coming back to our screens to fight political intrigue and serial killers alike! But how well do you know all the twists and turns of the original show?
Take our quiz and find test your knowledge… But beware, playing this game may bring up horrible nightmarish memories.
The 33-year-old singer and her One Direction beau Liam Payne welcome a bouncing baby boy into the world.
They're some tough critics, we tell you!