How Well Do You REALLY Know 'The X-Files'?
Celebrities Then And Now: How They've Changed!
Former TOWIE star Lauren Goodger doesn't look like this anymore.
Mulder and Scully are returning…To celebrate take our quiz!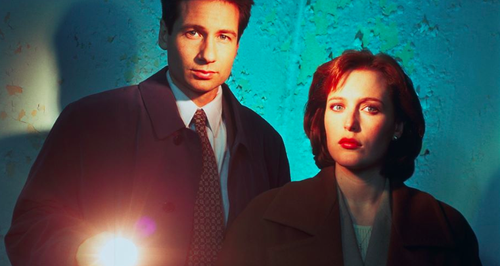 Who assigned Krycek to kill William Mulder? Do you know what happened to all the new babies born in the episode 'Small Potatoes' and do you know which episode was written and directed by Gillian Anderson herself?
After 9 series, hundreds of episodes and two big movies, the crime-fighting twosome are coming back to our screens to fight political intrigue and serial killers alike! But how well do you know all the twists and turns of the original show?
Take our quiz and find test your knowledge… But beware, playing this game may bring up horrible nightmarish memories.
Oh no they aren't! Oh yes they are!
Speculation is rife that the former Girls Aloud star is expecting her first child with Liam Payne, but could she be having twins? Her family tree speaks volumes!
Recently Played Tracks
To listen live, choose your preferred location:
On TV:

24 Reasons We Heart Christmas!

12pm - 2pm
Boney M Mary's Boy Child

11:55

Tom Jones & Cerys Matthews Baby It's Cold Outside

11:51

Michael Buble Santa Claus Is Coming To Town

11:49

Mariah Carey All I Want For Christmas Is You

11:45