How Well Do You Know Your Childhood Board Games?
We're celebrating the launch of NSPCC's Really Big Board Game Day and remembering Hungry Hungry Hippos, Operation and The Game Of Life. Can you tell your Cluedo characters from your Guess Who? contestants? Find out with our childhood board game quiz.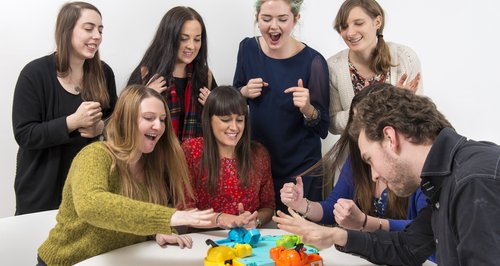 Does this prove the couple have made amends?
The quirky songbird's video for Chained To The Rhythm is no disappointment.