So You Think You Know Legally Blonde? Take The Test To Prove It
It's been fifteen years since the film was released!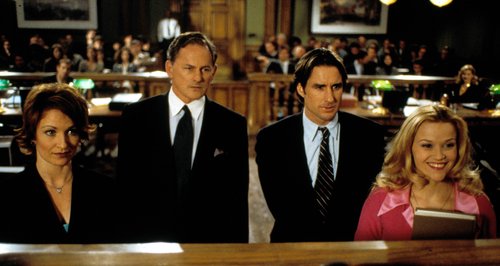 Snaps all around for the fifteenth anniversary of the release of Elle Woods with her luscious blonde locks and her legal eagle antics.
Elle, played by Reese Witherspoon, was a fashion student who was left jilted when her boyfriend Warner Huntington III dumps her instead of proposing to her. He insists on telling her that he needs someone less pink while he pursues a career in law by studying at Harvard.
Cue the best revenge plot ever. Elle Woods embarks on her own legal career and the rest is perfectly manicured history.
How well do you remember the film? Take the test now to see how well you know it.
The 'Home' singer's little boy is set to undergo treatment for liver cancer.
The star headed straight from the jungle to panto...but clearly hadn't had time to learn her lines!
Recently Played Tracks
To listen live, choose your preferred location:
On TV:

Olly-Jolly Christ-murs

2pm - 3pm
Michael Buble Santa Claus Is Coming To Town

Now

Wizzard I Wish It Could Be Christmas Everyday

14:52

Leona Lewis One More Sleep

14:49

Shakin' Stevens Merry Christmas Everyone

14:40