Only 15% Of Adults Can Solve THIS Brainteaser!
How brainy are you REALLY? Take our test and find out.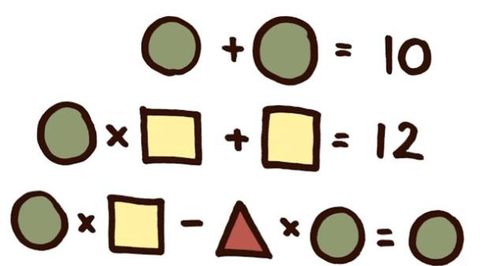 We all secretly like to think we are smarter than our peers. Now a brand new quiz is set to put our brains to work with a series of algebraic questions.
The quiz sees a mixture of shapes and numbers put together to make for some puzzling equations.
Can you figure out the answer?
The crocodile hunter is going to be immortalised in an iconic way!
Ayda Field revealed her husband's sneaky way of looking fab without his kit on!