Only 15% Of Adults Can Solve THIS Brainteaser!
How brainy are you REALLY? Take our test and find out.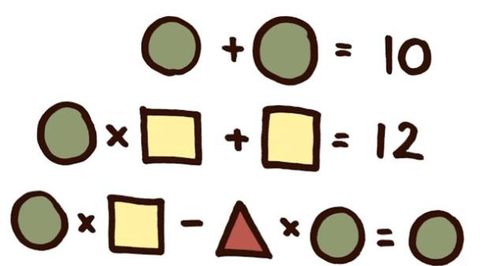 We all secretly like to think we are smarter than our peers. Now a brand new quiz is set to put our brains to work with a series of algebraic questions.
The quiz sees a mixture of shapes and numbers put together to make for some puzzling equations.
Can you figure out the answer?
Your one-stop shop for all information about the upcoming 'Star Wars: The Last Jedi'.
The 33-year-old singer and her One Direction beau Liam Payne welcome a bouncing baby boy into the world.