Vote: Which Celebrity Is The Loudest Dresser Of Them All?
All these stars are known for their outrageous taste and fabulously funky clothes. But which showbiz personality has the craziest, most colourful wardrobe of them all? Why not get involved yourself and dress loud with Global's Make Some Noise?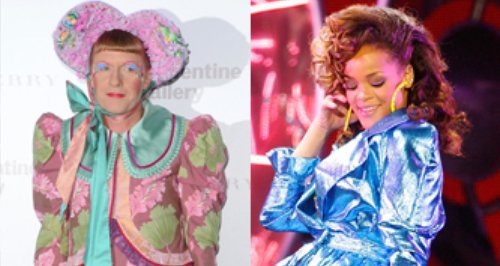 See The Late Late Show host leave Renée Zellweger speechless as he auditions to be the new Hugh Grant!
Bras and Angelina have always been the couple of the moment, but right now the pair are on everybody lips for the wrong reasons after their shock split this week.
Recently Played Tracks
To listen live, choose your preferred location: