Play: Which Christmas Foodie Treat Are You?
Are you a mince pie fiend, an egg nog fan or a Yule log obsessive? Find out what festive foodie treat is right up your street (we love a bit of Christmas rhyming) with our super-scientific quiz…well, sort of.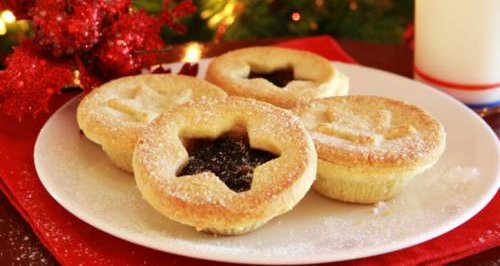 Everyone know the best part of Christmas is the food. From a giant turkey with stuffing, cranberry sauce and all the trimmings to a giant slice of Christmas pudding with brandy cream…there's nothing we don't like.
When it comes to Christmas treats there's plenty to sink your teeth into, especially mince pies, Yule log, chocolate and sherry trifle. But which one is your favourite?
Let's us have a good guess with our festive foodie quiz below...
Your one-stop shop for all information about the upcoming 'Star Wars: The Last Jedi'.
The Bee Gees singer took to the stage during the 'legends' slot of Glastonbury Festival.
Recently Played Tracks
To listen live, choose your preferred station:
Stay tuned...
Now playing: The best feel good music