QUIZ! Can You Guess The Disney Movie?
We all like to think we know Walt Disney like the back of our hands, but can you tell each movie apart just by the scenery?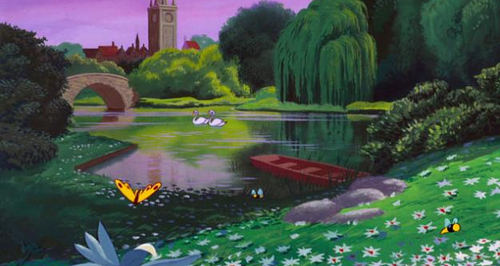 It doesn't matter whether you have seen each of the Disney films 50 times, this new quiz will seriously put your knowledge to the test.
We've stripped away the characters and left you with just the scenery, to see if you can really tell your films apart.
Read more: Call Yourself a Spice Girls Fan? Take Our Ultimate Quiz!
Can tell apart the desert landscape of Agrabah seen in Aladdin from colourful French provincial village that's home to Belle from Beauty and The Beast?
Take our quiz and test your knowledge. It might be a little tricker than you think!
See The Late Late Show host leave Renée Zellweger speechless as he auditions to be the new Hugh Grant!
Bras and Angelina have always been the couple of the moment, but right now the pair are on everybody lips for the wrong reasons after their shock split this week.
Recently Played Tracks
To listen live, choose your preferred location:
On TV:

Heart's 50 Favourite Power Ballads

12am - 4am
Will Young Evergreen

01:00

Bryan Adams Heaven

00:24

Starship Nothing's Gonna Stop Us Now

23:59

Whitney Houston I Wanna Dance With Somebody

23:01