Quiz: How Well Do You Know The Differences Between The 'Harry Potter' Movies And Books?
Tons of stories, snippets and character backgrounds from J.K. Rowling's original 'Harry Potter' book series were skipped when it came to the final films, but can you spot them? Take our Potter-tastic quiz to find out whether you belong as a Muggle or in the Ministry...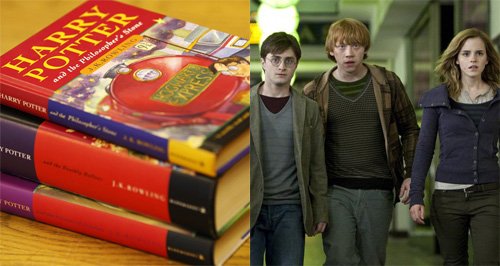 We all know the 'Harry Potter' books are brilliant, but there's so much material it would have been impossible to cram it all in to eight films.
Hardcore fans did a little huff when certain things were missed out of the movies (the back-story of the Marauder's Map, anyone?), but in the end we couldn't help but love Daniel Radcliffe, Emma Watson and Rupert Grint as the heroic trio.
Do you think you know the differences between the books and the movies? Take our Potter quiz below to see whether you've passed your O.W.L exams or if you need to go back to class...
How did you do? Perhaps a Christmas re-read of all seven books is in order…
The 'Home' singer's little boy is set to undergo treatment for liver cancer.
The star headed straight from the jungle to panto...but clearly hadn't had time to learn her lines!
Recently Played Tracks
To listen live, choose your preferred location:
On TV:

Merry Quiz-mas!

2am - 4am