Prince William Gets A Serious Dressing Down From Gran
One's never too old to receive a scolding, is one?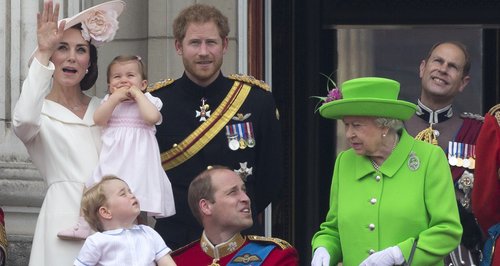 You have to feel a little sorry for Prince William. The man's 33-years-old, married and a father of two and he STILL gets told off by his royal grandmother.
The internet has gone crazy for a hilarious gif video of The Queen reprimanding her grandson for kneeling down on the balcony of Buckingham Palace and having a quick conversation with his son George.
Come for the queen scolding William, stay for the George facepalm. pic.twitter.com/etvmofiU5m

— Brandon McGinley (@brandonmcg) June 15, 2016
Ma'am was having none of it however, and certainly wasn't afraid to give Wills a sharp tap on the arm.
American journalist Brandon McGinley spotted the hilarious moment and the clip of William jumping back upright has since gone viral.
Something never change ay...
And if truth be told, they've both got a great set of lungs on them!
Fancy treading the boards? Snap up a pair of tickets to these unmissable and exciting musicals or shows touring the UK...
Recently Played Tracks
To listen live, choose your preferred location:
On TV:

More Music Variety

4am - 6am