Prince Harry's Plans For The 20th Anniversary Of His Mother's Tragic Death
The youngest son of Princess Diana has unveiled his beautiful and touching plans for the 20th anniversary of Princess Diana's untimely passing.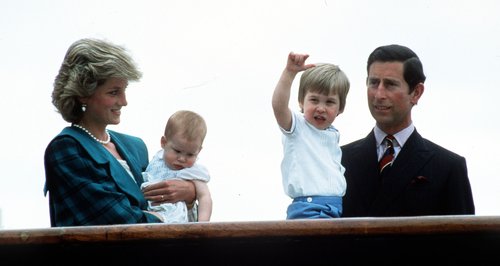 The 31-year-old has spoken out about his feelings that there isn't yet a memorial "on the right scale" in the United Kingdom to honour his later mother's memory.
The dashing redhead opened up to 'HELLO!' magazine about his plans with big bro Prince William to create a monument to their loving mum, right here in the UK.
The tribute should be ready the 20th anniversary of Diana's death in August next year and will be a place for the public to commemorate "the people's Princess".
The handsome Prince spoke up in an interview in Florida, as he prepares for the start of the Invictus Games in the USA.
"Every single day we still think about her, so it would be very fitting on the 20th anniversary to have something that is going to last forever and is a proper recognition of what she did when she was alive."
Meanwhile a massive renovation is being done to The Oval Lake, the final resting place of The Princess of Wales, watched over by her brother and his wife.
Your one-stop shop for all information about the upcoming 'Star Wars: The Last Jedi'.
The Bee Gees singer took to the stage during the 'legends' slot of Glastonbury Festival.
Recently Played Tracks
To listen live, choose your preferred station:
Backstreet Boys I Want It That Way

Belinda Carlisle Heaven Is A Place On Earth

Bruno Mars Just The Way You Are

Bon Jovi You Give Love A Bad Name
Stay tuned...
Now playing: The best feel good music