Princess Charlotte's Top Secret Pet Hamster Has A Really Great Name
The royal family are known for leading very private lives behind closed doors, so it's rare for us to discover a little insight into their family affairs.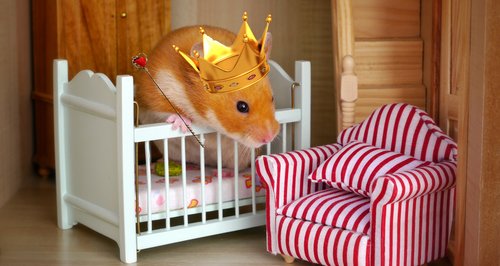 We all know and love the royal's gorgeous Spaniel Lupo, but we certainly weren't aware that one-year-old Princess Charlotte has her own pet.
The toddler apparently has a tiny hamster called Marvin.
The Duchess of Cambridge revealed the family secret during a visit to the Magic Garden playground at Hampton Court Palace in London.
Whilst officially opening the gardens, the Duchess reportedly told a pupil from Hampton Wick school that "Charlotte really likes it because the whiskers always tickle her face."
Whether you like the name or not, the news is seriously cute!
It was certainly a night to remember at London's 02!
The BRIT Awards are pretty iconic and here are the most memorable moments from awards past!