"I'm No Angel!": Kelly Brook Talks Relationships, Ex-Boyfriends And THAT Sexy Body!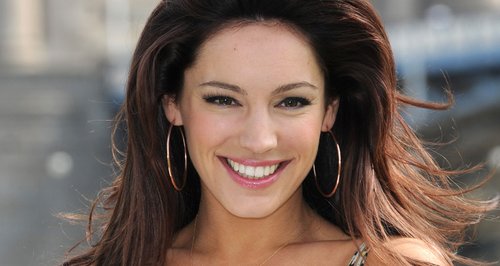 Happily engaged to the hunky David Mcintosh, it seems that Kelly Brook, 34, has finally found 'the one' - but after a string of highly publicised relationships and bust-ups with the likes of rugby player Danny Cipriani and actor Jason Statham, the gorgeous actress and TV personality tells Heart why she wants to set the record straight in her new tell-all autobiography 'Close Up'.
How did you go about writing the book? Did you find it hard to reveal so much about your personal life?
When it came to relationships and the more personal stuff, I found it really difficult to open up about those things. It took someone to sort of sit down and interview me over the course of a few days to actually get the real gossip out, because I wasn't comfortable writing that stuff.
Were there any ex-boyfriends you had to ring up and warn them that you had written stuff about them in the book?
There were a couple of people who were trying to still be friendly, I'm not going to name names, but you know the odd message here and there. I was just like 'look you've got to know, I don't like you and this is going in there.'
I wasn't even going to try and pretend to be two faced about it. Sometimes you just have to be brutal, especially when you're trying to move on with your life, you're in a new relationship. I don't want to be friends with my ex boyfriends, you know it's not healthy. I don't want all that.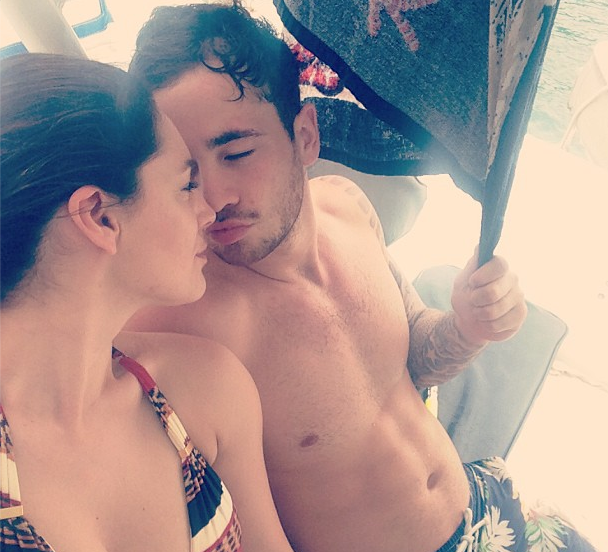 Kelly began dating Danny in 2010 before finally calling quits on their on-off romance last year.
So much of your life has been lived out in the public eye. Is the book your way of telling your side of the story?
I just wanted to give my perspective on stuff and everyone in the book is really fair game because all this has been in the public domain but it was inaccurately represented. So it's just a chance for me to go 'this is what's happened and this is how I feel about it' you know, draw a line under it. It wasn't really an opportunity to stick the knife in and stitch people up!
In the book I talk about my own short-comings and the mistakes that I've made, I mean I'm no angel, so I wanted to include those things because it would have been too easy to point the finger and blame everyone else.
Now that you're happily engaged to David Mcintosh, what perspective do you have now on some of your past relationships?
I think some people have this notion that I am unlucky in love, you know the whole 'poor Kelly, another one bites the dust!' when actually I was only in my twenties and those [relationships] are only ever supposed to a short-term thing. You learn from everybody you encounter.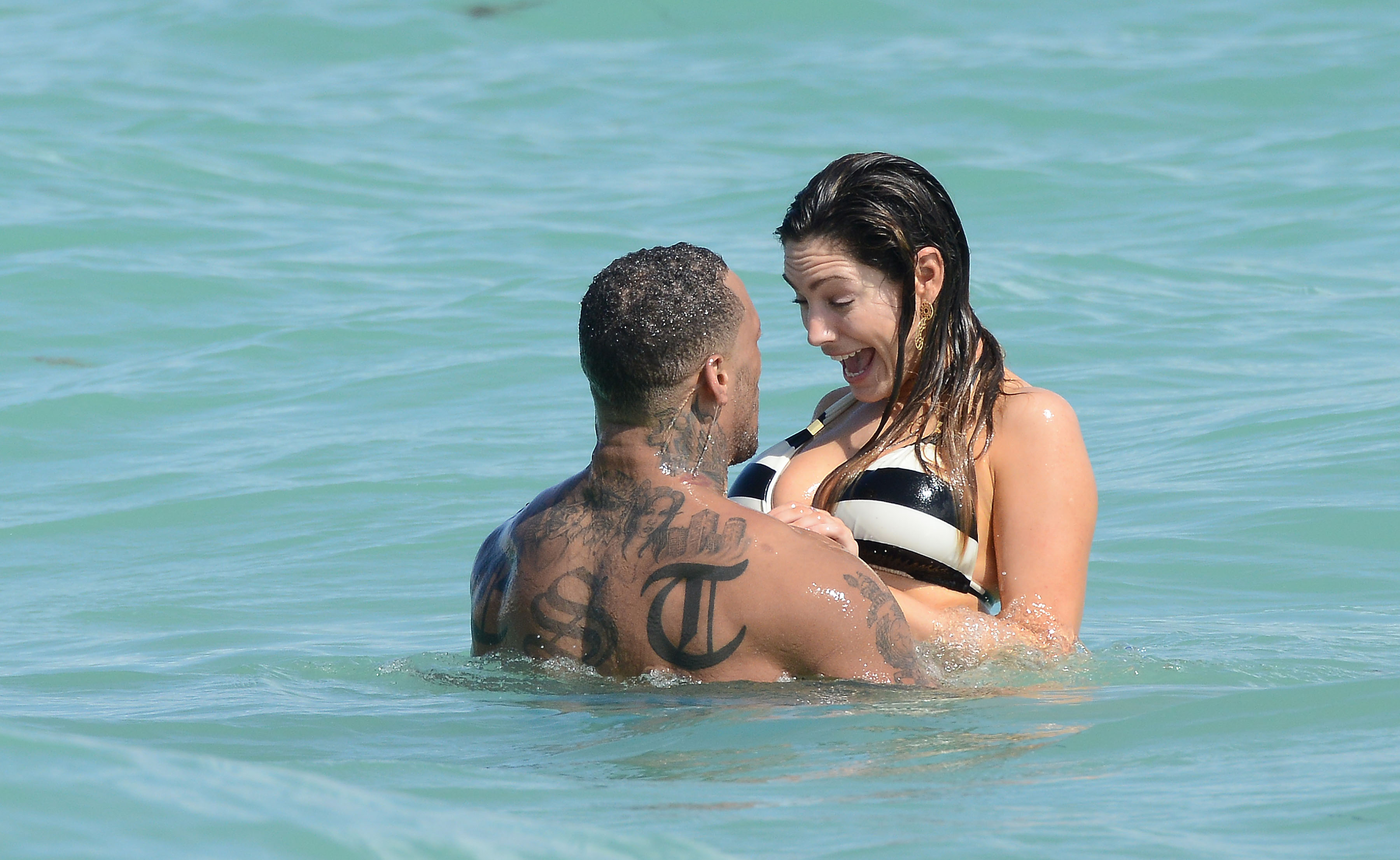 Kelly has enjoyed a whirlwind romance with her fiance, David Mcintosh whom she began dating in January 2014.
Do you still get annoyed by stories you read about yourself in the papers?
It's all just head lies really, it's all nonsense at the end of the day. It used to annoy me because most of the time it wasn't true. I think i only get upset when there are things written that are true - which is very rare if i'm honest! usually you read it and you go 'oh that's rubbish!' It's not so much hilarious as it is annoying.
Has working in the entertainment industry forced you to grow a thick skin?
The television industry is really a cut-throat business, you know there are only a handful of great jobs on the TV and there is so many people vying for those jobs. You know, I get it from every angle 'she's got big boobs! Get her off!' (laughs) I was told to have less everything, be less common, be less southern, have less hair less cleavage! I was like 'can i just be me?!'
Kelly Brook models her swimwear range for New Look.
You've been celebrated for being very sexy and voluptuous. How do you think this has affected your career?
I wanted to write [the book] from the perspective of my boobs! That was the first initial thoughts! (laughs) I call them "my loyal friends". Growing up as a little girl I wanted to be a ballet dancer and I had all these dreams and aspirations, then I developed [my body] over night and all those dreams came crashing down! I was never going to be a ballet dancer, lets be honest! (laughs)
Kelly Brook's autobiography 'Close Up' is out now.