'Star Trek' Star Leonard 'Spock' Nimoy Dies Aged 83
The iconic star who was famous for playing Spock in 'Star Trek' passed away at home...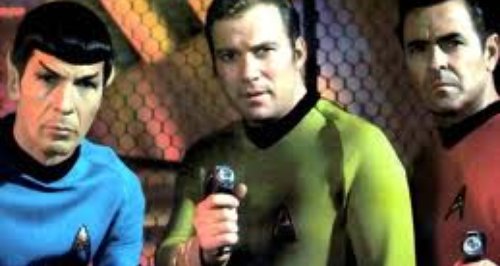 Leonard Nimoy, famous for playing Spock in the original 'Star Trek' TV show, has died at the age of 83.
The actor, who reprised his famous role in the 2009 'Star Trek' reboot, passed away Friday morning in his Bel Air home.
His wife, Susan Bay Nimoy, confirmed his death, saying the cause was end-stage chronic obstructive pulmonary disease, which the actor announced he had last year.
What were your favourite Spock quotes? View, select and offer your own here
This is one of the saddest bits of news that I've woken up to in awhile Leonard Nimoy dies at 83 http://t.co/VbsQSta4kG

— Courtney (@fifisexorama) February 27, 2015
So sad to hear about the death of Leonard Nimoy. He will be missed. It was an honor to tweet alongside @TheRealNimoy pic.twitter.com/SK5jEs3fPs

— Jason Major (@JPMajor) February 27, 2015
Just started semi-crying in a meeting after reading about Leonard Nimoy. This is so awful.

— Janna Zagari (@jannazagari) February 27, 2015
Your one-stop shop for all information about the upcoming 'Star Wars: The Last Jedi'.
The Bee Gees singer took to the stage during the 'legends' slot of Glastonbury Festival.