Turn Up The Feel Good With Heart's Brand New, Super Fun TV Advert!
Get #daddancing – and check out our exclusive behind-the-scenes footage!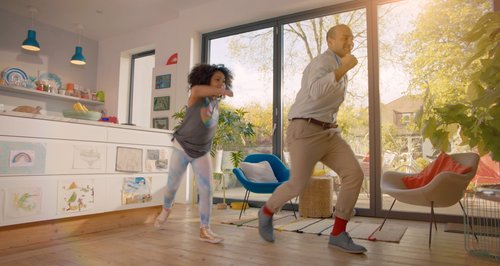 It's here! We've been busy bees for the past few months, putting together a fabulous telly advert to celebrate all that's feel good about Heart. And we're so proud to share the super fun result with you.
It's guaranteed to warm your hearts, depicting a dad who has learned the dance moves to his daughter's favourite song, 'Moves Like Jagger' by Maroon 5. Step this way for a classic bit of #daddancing.
Play
Heart – Turn Up The Feel Good
Get #daddancing!
00:30
The ad's on telly this month, so keep your eyes peeled. We've also got a little sneak peak from behind the scenes of the shoot. As you can see below, everyone had a ball!
Play
Heart Advert – Behind The Scenes
01:26
It's time to turn up the feel good!
Bonus points if you can work in this many costume changes!
The popular dancer has wed his long-term love.
Colin Firth applies for Italian citizenship. Meanwhile it turns out that the Duchess of Cambridge obeys the five second rule when it comes to her food!