Turn Up The Feel Good With Heart's Brand New, Super Fun TV Advert!
Get #daddancing – and check out our exclusive behind-the-scenes footage!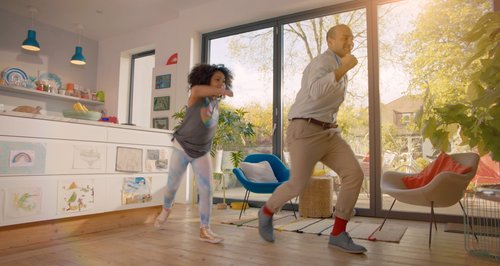 It's here! We've been busy bees for the past few months, putting together a fabulous telly advert to celebrate all that's feel good about Heart. And we're so proud to share the super fun result with you.
It's guaranteed to warm your hearts, depicting a dad who has learned the dance moves to his daughter's favourite song, 'Moves Like Jagger' by Maroon 5. Step this way for a classic bit of #daddancing.
Play
Heart – Turn Up The Feel Good
Get #daddancing!
00:30
The ad's on telly this month, so keep your eyes peeled. We've also got a little sneak peak from behind the scenes of the shoot. As you can see below, everyone had a ball!
Play
Heart Advert – Behind The Scenes
01:26
It's time to turn up the feel good!
Bonus points if you can work in this many costume changes!
They did not see that coming!
The couple have said they'll donate revenue from this video to the "LGBT+ Switchboard" and charity "It Gets Better".
Recently Played Tracks
To listen live, choose your preferred station:
Stay tuned...
Now playing: The best feel good music