Move Over Mel And Sue (*SOB*): Are THESE Two Funny Ladies Stepping Up For 'Bake Off'?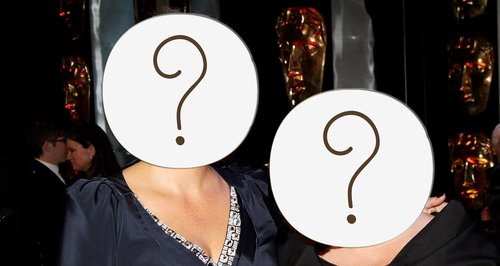 Since Sue and Mel announced their decision to leave 'The Great British Bake Off', we've been wondering who on earth could fill their HUGE shoes?! Clue: It's gonna be "Fun-dabby-doosie."
Fans have been up in arms about the decision to move 'Bake Off' from the BBC to Channel 4, but the emotional rollercoaster is far from over!
The rumour mill continues to swirl as everyone tries to figure out just who will be taking over presenting the show from Sue Perkins and Mel Giedroyc...not to mention who will be replacing judge Mary Berry?!
It's a big job and some might even call it a poison chalice after the furore that's surrounded the production company who made the show's decision to sell the rights to Channel 4.
However, as gutted as we are the hilarious Mel and Sue are leaving after the current series, we couldn't help getting SUPER excited at the potential prospect of the comedy duo French and Saunders taking over.
That's right! Apparently Jennifer Saunders and Dawn French might be presenting the series 8 when it starts next year.
But that's not all! Professional chef Delia Smith may be taking over from baking queen Mary Bezza and woking as a judge alongside Paul Hollywood.
A Channel 4 spokesman has officially stated: "We are taking our time to find the right presenters and judges for Bake Off. We have not approached anyone about the roles." But this has not stopped us all speculating!
Who yo YOU think should replace Sue and Mel?