We Bet You Haven't Noticed This Gaffe In Brad Pitt's Friends Episode!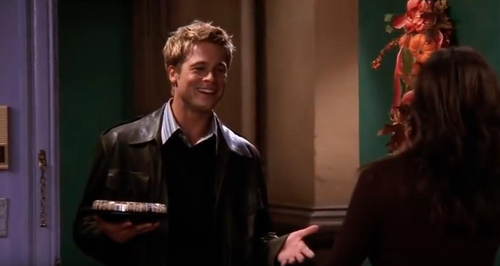 There's been a few Friends mishaps over the years but did you spot this one in Brad Pitt's Thanksgiving episode...
During Jennifer Aniston and Brad Pitt's marriage he made a cameo as Will, one of Ross's friends from school and a member of the 'I hate Rachel' club.
Monica invites him round for Thanksgiving and brings with him a sugar free pie before telling her that it's too healthy and she should just throw it away, however she doesn't and leaves it on the side.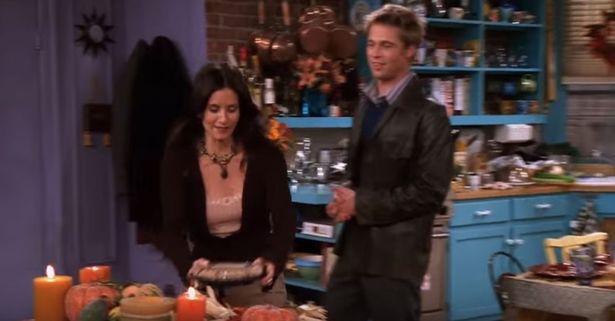 Later on in the episode we see Joey hilariously storm into Monica's apartment with his 'eating pants' on but the pie is nowhere to be seen!
There are pies all over the table that the pals tuck into but Will's is nowhere in sight!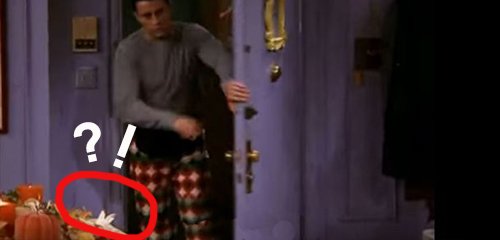 We think somebody in the props department made a bit of an error there...or they took the pie home with them for dinner!
We don't blame them, we'd happily like a slice of Brad Pitt's pie!