Sorry To Tell You But JEDWARD Are Set To Return To Your TV Screens TONIGHT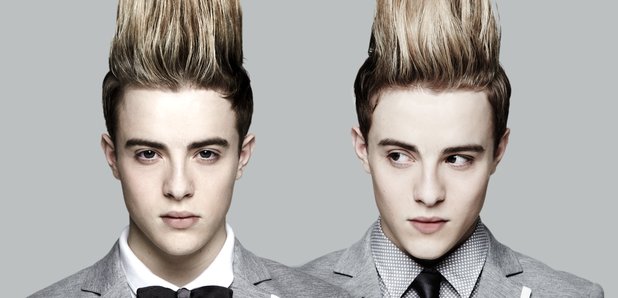 The hyperactive Irish twins will return with a bang as they enter the Celebrity Big Brother house.
Jedward are set to make BIG return in a bid to shake up the Celebrity Big Brother house tonight.
The hyperactive Irish twins will be sure to irritate housemates after they make their much-anticipated arrival during tonight's two-hour special live programme on Friday.
While we can't bear the thought of them entering the house, we have to admit... they'll make GREAT telly!
An insider told The Sun online: "Love them or hate them, Edward are compulsive viewing and while some of the housemates are going to be familiar with them and what they're like, the chances are the Americans will be in for a shock."
As the second duo to enter the house after Heidi and Spencer Pratt, there could be conflict as to which double act rules the roost.
"It's going to be great to see them getting to know Speidi – they think they're the power duo of the house, but that could quickly change."
The twins – Edward and John Grimes – made their way to fame on the X Factor in 2009 before taking part in the eighth series of Celebrity Big Brother in 2011.
Meanwhile, notorious bad boy Calum Best had been tipped to spice things up as he made his return to the Big Brother house for the All Star series but was left gobsmacked after finding out his own mother would be among his fellow housemates.
Calum, 35, joined familiar faces such as Heidi and Spencer Pratt, former Strictly dancer James Jordan and Coleen Nolan in a secret 'production' room where they would get to choose which housemates were worthy of staying in and who should be "edited out".
Unbeknownst to Calum, Big Brother had a BIG surprise in store and his jaw quickly hit the floor when his mother Angie Best graced the house with her presence.
Watching the monitor from the secret room, Calum gasped: "Is that my mum?!" before shouting "Oh my god it's my mother!"
Any plans Calum had for a romance inside the house might need to be put on hold!
When you're having a really great time in the #CBB House...
And then your mum walks in. pic.twitter.com/Dt6oEbmgyS

— Big Brother UK (@bbuk) January 3, 2017
Meanwhile, Stacey found herself edited out of the show after her housemates voted for her to leave.
The line-up looks to be the most controversial yet with familiar faces, old flings and rivalries all piled under one roof.
So who is in the house?
Spiedi
Heidi and Spencer Pratt are basically reality TV superstars and gained notoriety after appearing in 'The Hills'. This is their second time in the house after appearing on Celebrity Big Brother back in 2013.
James Jordan
Sassy former Strictly dancer James Jordan is back and certainly sure to ruffle a few feathers after his last appearance in 2014 which saw him at the centre of a number of arguments.
Coleen Nolan
Our favourite Loose Woman panelist makes her second appearance in the house after a teary stint back in 2012.
Jasmine Waltz
The sexy vixen quickly found herself in the centre of a love triangle with Blue member Lee Ryan and glamour model Casey Batchelor during an explosive series in 2014.

Ray J
Kim Kardashian's infamous ex-boyfriend looks set to spill the bean on their relationship after being paid a reported £810,000 to appear in the house, the highest pay check in the show's history.
Calum Best
The famed playboy has appeared on numerous dating shows in the past and is known for his relationships with a string of stars including Paris Hilton and Lindsay Lohan.
Calum better behave himself now that his mother Angie is in the house to keep an eye on him!