Someone Was Removed From Come Dine With Me Mid Episode!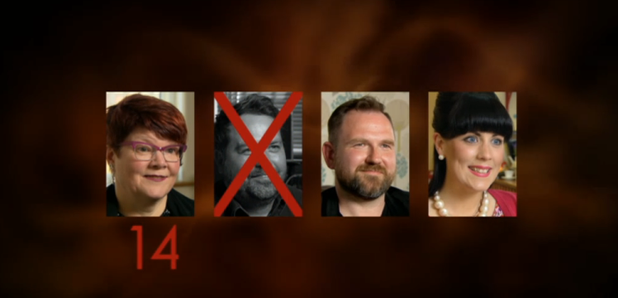 This is definitely a Come Dine With Me First!
Viewers were left baffled by a recent Come Dine With Me episode where a contestant was booted off the show mid episode!
There's some been some pretty explosive moments on the show during its whopping 40 series, but things have never got THIS bad.
So bad, to the point where one of the budding chefs, Rory, was kicked out of the competition with no explanation of why.
The episode of the show took place in Central Scotland and we witnessed Rory's evening during the second night of the competition, but after that, narrator Dave Lamb dropped this bombshell...
"Rory had been removed from the competition due to an incident after the show's events and would not be returning."
Woah.
And what followed was NO FURTHER EXPLANATION.
And of course Twitter went into meltdown speculating what could have gone so wrong that got Rory taken off the programme.
Hello @BBCCrimewatch I would like to report a crime. @Channel4 booted a contestant off Come Dine With Me with no explanation? #whereisRory

— kp (@kateprimrose) January 6, 2017
Come Dine with me in Central Scotland-they've removed Rory. #whereisRory I reckon it's due to his appalling taste in music

— Siobhan Hogg (@SHoggNAS) January 7, 2017
I'm currently pondering what it is you have to do to be chucked off @ComeDineWithMe #whereisRory

— Grant Bell (@GrantB1876) January 6, 2017
Earlier in the evening, Rory had already upset one of his fellow diners in a blazing row over which member of Take That was the best.
Rory exposed himself as a Gary Barlow fan so all we can speculate is that the producers were team Robbie Williams and had enough of his nonsense.
But really, we'll never know!