You Can Now Download And Watch These Shows On Netflix!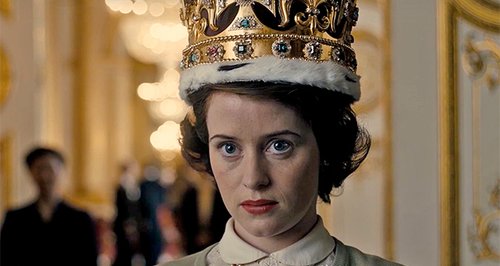 Netflix fans can now rejoice because you can now watch your programmes whilst offline by downloading your favourite shows.
It's the day we've all been waiting for: Netflix have finally introduced a download button which means we can watch some of our favourite shows when we're offline.
This means that you can now catch up on Netflix shows whilst you're on the move, in areas with low signal and WITHOUT draining your data. Hoorah!
Airplane mode. Road trip mode. Stuck-in-the-subway-for-20-minutes mode. Your favorite stories are now available for download any time. pic.twitter.com/g7QZA3TyE8

— Netflix US (@netflix) November 30, 2016
Yes, you heard us correctly. As of today, you can binge watch Netflix shows on the go. Although the service isn't yet available on all shows, it does include The Crown, Orange Is The New Black, The Unbreakable Kimmy Schmidt, Narcos, House of Cards, Stranger Things, Black Mirror, The Kiling, Eat Pray Love and The Talented Mr Ripley.
That's right, you can watch these incredible shows WITHOUT WIFI. Plus Netflix has promised to roll the feature out to other films and shows in due course.
If you needs us we'll be Netflix and chillin'. Like for real.
Bravo Netflix!