Horrified Broadchurch Viewers Devastated Over How David Tennant Makes Tea
The offence caused by DI Hardy was far beyond the usual controversial tea-making debate: milk first or last?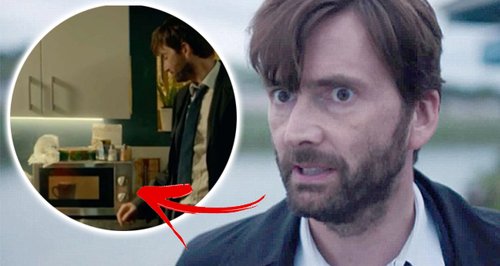 Crime drama Broadchurch is a show credited with causing confusion, suspicion and outrage, but never before over a character's tea-making abilities.
Despite last night's episode revealing more suspicious characters and false alibis, it was Detective Inspector Alec Hardy's (David Tennant) decision to heat his tea up in the microwave that sparked outrage amongst its viewers.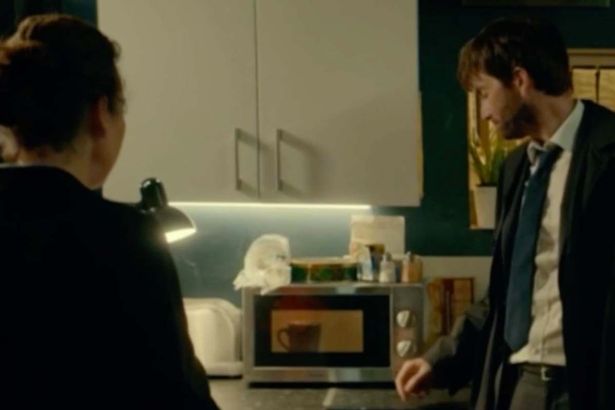 DI Hardy made a cup of tea in the microwave. Picture | ITV
As DI Hardy headed back to the office after a long day of investigating, DS Miller (played by Olivia Colman) watched in horror as her superior colleague filled up his mug with water from the tap, dunked a teabag in it and then proceeded to heat up the water in the microwave.
"Are you really going to drink that disgusting stewed tea?" DS Miller pleaded on behalf of the nation.
Ignoring her, he continued to voice his concerns and theories about the case.
The offence caused by DI Hardy is far beyond the usual controversial tea-making debate: milk first or last?
Viewers took to twitter to express their disgust at one of our favourite characters on TV.
HAVE I REALLY JUST SEEN DAVID TENNANT JUST MAkE A CUP OF TEA IN A MICROWAVE? #Broadchurch

— Kira Comerford (@FilmAndTV101) 13 March 2017
Who microwaves tea… #Broadchurch

— Sam (@sxmwillixms) 13 March 2017
when u see the way hardy makes his tea #broadchurch pic.twitter.com/PyEQ4JIoTW

— ellie (@bernieswolfes) 13 March 2017
Right abuse of a cup of tea there! #broadchurch Microwave, dodgy milk then a wooden spoon. Broadchurch making a cuppa look dodgy!

— Eleanor May Dodson (@EllieMayDodson) 13 March 2017
One user even went as far as the brand DI Hardy as an animal
Oh, and who microwaves tea by the way? Hardy, you're an animal. #broadchurch

— Mister JD. (@misterjaydee) 13 March 2017
Whilst the viewers debate the true identity of Trish Winterman's attacker, there's one thing we all know for sure: DI Hardy, we're arresting you for crimes committed against a cuppa.
The Jamaican sprinter is set to give a whole new meaning to the word fast-food.
Stick your headphones in for this one!