Eastenders Sisters Ronnie And Roxy Mitchell To Meet A Gory End In New Year Special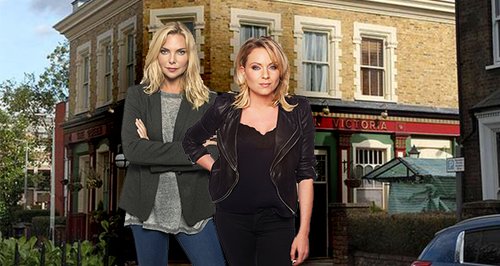 Eastenders fans hoping for a heartwarming New Year's episode are going to be in for a nasty shock... These are serious spoilers - you have been warned...
Ronnie and Roxy Mitchell are set to leave the show the same way that they came into the soap: together.
News of the pair's exit from Eastenders shocked fans last month but exactly how it was going to happen was left to the imagination. Now, it has been announced that it's going to be gruesome.
Goodbye, Ronnie & Roxy! Here's a snap of Sam and Rita on set today. pic.twitter.com/AC4i1Phl8p

— Samantha Womack (@SamWomackWorld) 21 October 2016
Soap bosses have already said that they are going to be filming multiple exits, however, it's this storyline that is doing the rounds.
According to the Sun, the sisters are going to drown, with Ronnie (Samantha Womack) plunging to her death by her wedding dress whilst trying to save Roxie (Rita Simons) after she accidentally drowns during a drunken stumble.
It's believed they will be killed off in the same episode.
A source told the Sun: "It's a slightly ridiculous way to go. It must be the first time in soap history anyone has been killed by an item of their clothing."
The sisters arrived in Albert Square in 2007 and have both endured heartbreaking storylines during their time on the soap.
Sam Womack both took to twitter to thank fans for their support when the news broke of their exit.
She said: "It's so humbling to know you loved Ronnie as much as I did! Very grateful Xxx."