Martine McCutcheon Admits She's Still Shocked By Her Axing From Eastenders
17 July 2017, 11:17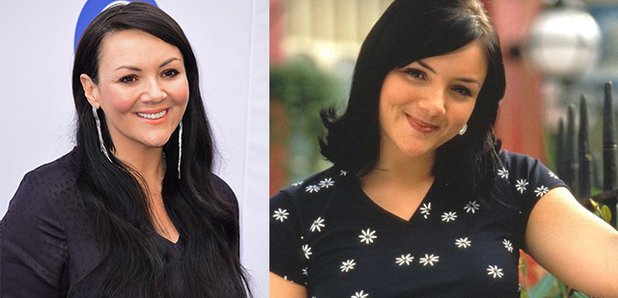 The actress spoke out twenty years after her character Tiffany Mitchell's shock death.
Tiffany Mitchell was Albert Square's golden girl in the 90s and her shocking death and departure from the soap sent shockwaves through Eastenders fans.
The Old Vic barmaid was hit and killed by Frank Butcher's car as she fought with husband Grant Mitchell on the street on New Year's eve.
But apparently, the actress' exit from the soap came as much of a surprise to Martine as it did to Eastenders fans as she revealed how she found out the life changing news.
Speaking to The Mirror she said: "As an actress you never take for granted that you are ever going to be in a job for more than two minutes, but it was the way I was told by listening to the radio. And none of the other cast members believed me."
"They were like "I cannot believe you didn't tell us!" and I was like: "No I am so embarrassed", It was the way it was done. At any time they can get rid of you. Nobody is the star of that show – the show is star."
Despite outrage by cast members and fans alike, the show earned itself a whopping 20 million viewers who all turned in to find out how Tiffany would be departing the soap.
But not all of them were won over with the dramatic plot which split opinions over whether Tiff deserved her grisly ending!