Why Do EastEnders Characters Keep Name Dropping THIS Essex Town?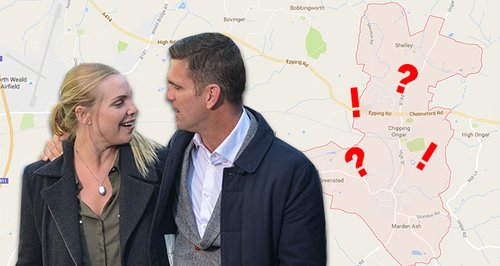 Annoyed Eastenders fans have been taking to Twitter to ask why Ronnie and Jack keep banging on about this town in Essex.
For those who aren't up date with the latest goings on in Albert Square, Jack Branning and Ronnie Mitchell are considering leaving Walford and moving to Essex, specifically Ongar.
Of course, we've got nothing against Ongar, which according to Wikipedia is a 'Civil parish in the Epping Forest District in Essex'.
But more than a few Eastenders fans are annoyed about how much they keep mentioning the random location...
Just in case no-one was aware Ronnie and Jack are moving to Ongar. You may have missed it cos they've not really mentioned it #eastenders

— K Pennie (@grumpykieron) December 5, 2016
The Eastenders script writers getting a bonus every time they slip 'Ongar' into a scene?!

— L.I.AM (@liamjhicks) December 8, 2016
#EastEnders is definitely putting people off visiting Ongar.

— Demi Harte♛ (@MissLoubs1) December 8, 2016
Had to google Ongar #eastenders I thought it was somewhere near Trinidad or Jamaica, turns out its in Essex

— Mick Snip (@wanderers1960) December 9, 2016
And one thing that makes moving to Ongar even more of a weird place for drama...it's only a few miles up the road from Walford's supposed location of Bromley-by-Bow!
Epping isn't far from Ongar, so they could pop to Albert Square for the afternoon if she wanted.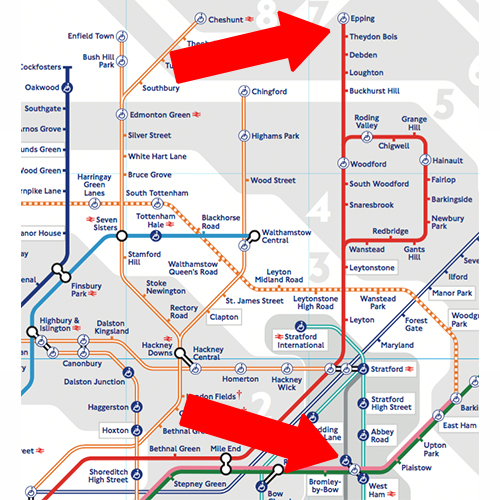 Love how Ronnie claims moving to Ongar is 'upping sticks' it's like 10 miles down the road #Eastenders

— James Bugden (@bugsy1000) November 21, 2016
It's not as bad as when Sonia moved to Kettering, it would take a good few hours to visit her!
Ongar is the new Kettering #EastEnders

— Gareth Roberts (@OldRoberts953) November 28, 2016