80s TV Classic Fraggle Rock Is Making A MASSIVE Comeback!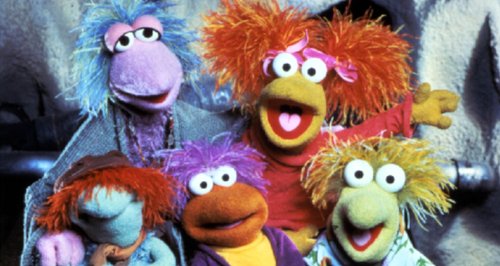 Get ready for an epic blast from the past when classic children's TV show Fraggle Rock makes a fantastic return to the small screen...
It has been a whopping 30-years since the final new episode of Fraggle Rock aired on American TV...and now it's BACK!
The adored children's puppet show is being completely restored, remastered and re-released on HBO in super sharp HD quality.
Let's just say it's going to look a little slicker than when it first aired between 1983 and 1987!
So nothing is 100% confirmed yet, but a report by Deadline says the live-action puppet series created by Jim Henson is coming back very soon. Who's going to be joining us on the couch with popcorn?!
If you're reading this thinking 'what on earth is Fraggle Rock?', we're here to help! On first glance it may look like a silly kids' show, but it has a Muppets-like quality that makes it brilliant for the young and the young at heart.
The series follows the Fraggles, a race of short, furry creatures living in a network of magical caves underground. When they're not singing, dancing or playing silly games, Gobo, Mokey, Red, Wembley and Boober Fraggle (yes, that is the actual character name) are staying well-clear of the dreaded Gorgs.
The Gorgs are like the royal family of the puppet world, but they're terrified of the Fraggles...cue lots of comedy!
Remind yourself of one of the catchiest theme tunes of all time in the video below. WARNING: You will be humming this for the rest of the day (and possibly the week)...
Will you be watching Fraggle Rock for old times' sake?