These Elderly People Getting Hitched Is EVERYTHING!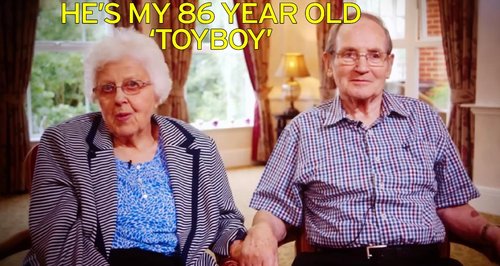 The elderly couples on Channel 4's 'I Do At 92' stole our hearts as we watched them get hitched!
It's a magical thing when you find the person that you want to grow old with but it's even more beautiful when you find that person when you are old! That's what happened to these three couples.
Georgina and Raymond, Margaret and Victor, and Derek and Carolyn are the focus of a brand new Channel 4 documentary that sees the older couples find love once again and cement it with a wedding!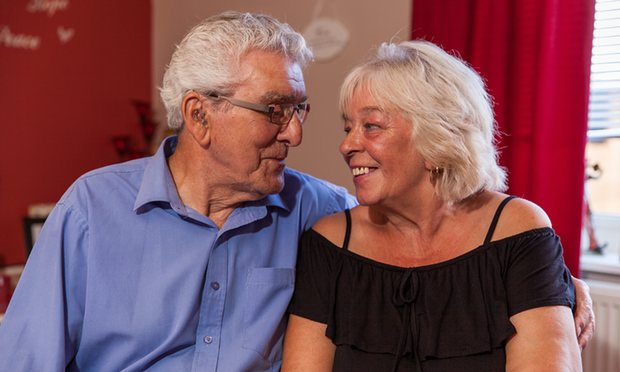 Derek and Carolyn and met at the bingo hall. Picture | Channel 4
The hour-long documentary aired Tuesday night and it's safe to say that it melted our hearts, as it confirmed what we already knew: no matter how old you are, it's never late for love.
It follows their excitement as well their fears as they tackle the challenges of getting down the aisle and face the reality of what the future might hold for them.
Georgina 94, who lives in a care home in Surrey, was married to her beloved Cliff for 57 years and devastated when he died. Whilst in the home, she meets retired chef Raymond, 86. Soon after, they fell in love and within six months Raymond proposed; but wedding bliss could be short-lived as Raymond has terminal cancer, defiant in the face of this knowledge, the couple hope to have at least a couple of years together.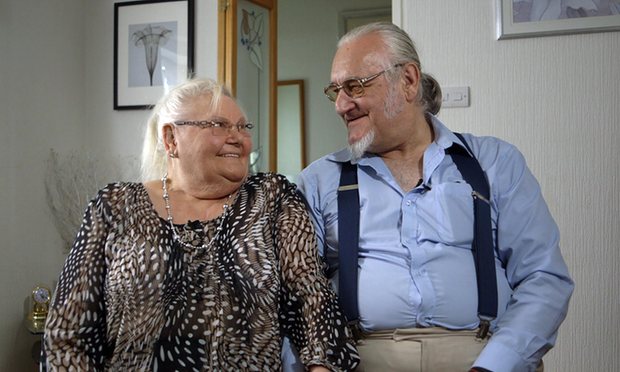 Margaret and Victor found love at a later stage. Picture| Channel 4
In Mansfield, Margaret 81, head of the family and great grandmother to 11 children, turned to the internet to find love. She met Victor, 77, and fell for him instantly, ignoring her granddaughter's warning not to take him home on the first date. Despite Margaret spending most of her life struggling to make ends meet, both committed to spending their life savings in order to make their wedding the best day of their lives.
Romantic dreamer Derek, 76, met former beauty queen, Carolyn, whilst calling at the local Bingo Club. It took him 18 years to muster the courage to ask her out. When she agreed he is so emboldened by his success he proposed on their second date. But he had a dark secret he had confide in her before they say their vows.
It was a night full of ups and downs but we all united over how adorable to whole thing was. Viewers took to Twitter to profess their love for the show.
This programme looks so cute, I do at 92. Never too old for love. Got a feeling I'm gonna be a star on it the rate I'm going #Idoat92

— Ruby Day (@RubyLDay) 12 December 2016
I do at 92, is such a sweet show, my heart can't take the beauty

— stephanie (@Stef_ann_ee) 13 December 2016
I do at 92 makes me love old people even more #Idoat92

— Sophia † (@sophiahorsman) 13 December 2016
'I do at 92' has been on 5 minutes and I'm balling my eyes out already

— Megan McShane (@MeganMcShane4) 13 December 2016
Here's to one of the most romantic programmes ever to grace our tellies. Let's hope there's more to come!