Driving Home For Christmas? This Bake-Off Star Could Be Voicing Your Sat Nav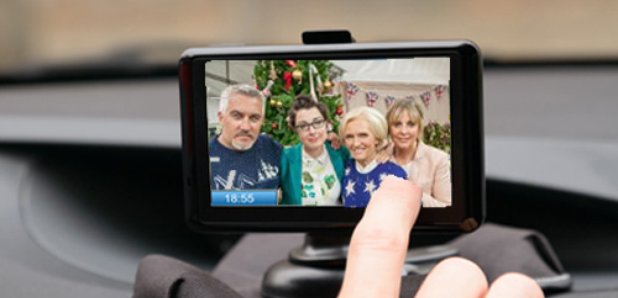 We may have said goodbye to this particular Great British Bake Off host, but you'll still be hearing her voice every day.
It's safe to say 2016 was the worst year ever.
Not because of BREXIT but because of BREADXIT!
Yep, we're still drying our tears from the news that The Great British Bake-Off would not only be moving to Channel 4, but we were going to lose Mary Berry and presenters Sue Perkins and Mel Giedroyc in the process.
However, Santa must have been listening because he's given Bake Off fans a real gift this Christmas.
Turns out, the stressful drive to visit family over the festive season could be made more enjoyable by the fact that Sue Perkins will now be an official voice on your sat nav!
Sue is set to follow in the footsteps of the likes of Arnold Schwarzenegger and Morgan Freeman by lending her vocals to navigation app Waze.
The crowd-funded app will see the comedian alert drivers to upcoming accidents, hazards and other real-time road updates, delivered in her naturally hilarious manner of course.
Speaking on her new job she said: "I have been half of the voice of baked goods for seven years, so to now be the exclusive voice of something is like a dream come true," she said.
"It's fascinating to know that thousands of 'Wazers' will download my voice this Christmas and trust me to guide them through the streets of Britain."
On your marks, get set, BAKE... Oh no wait, sorry we mean DRIVE!