WATCH: Matt Terry Finally Addresses Those Rumours About Him And Freddy Parker!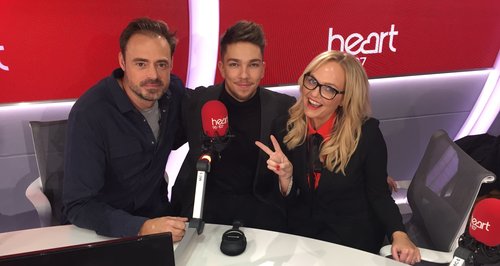 The X Factor winner revealed all to Heart's Jamie Theakston and Emma Bunton about him and Freddy Parker.
Since Matt Terry won the X Factor at the weekend, there's been much speculation surrounding something that LOOKED like a moment of romance between the winner and fellow contestant, Freddy Parker.
Matt paid Heart a visit and Jamie Theakston took the opportunity to get some things cleared up!
He said "All I'm hearing at the moment is Matt's going out with Nicole, no Matt's going out with Freddy! What is going on, can we clear this up?!"
Matt obviously found this amusing and chuckled away as he confessed "definitely not Freddie! I love you mate but not my type!"
Well that clears THAT up! And how about Nicole?
"I wish!"
Looks like romance isn't on the cards for Matt at the moment...he needs to focus on bagging that Christmas number one instead of course!