Angela Lansbury Returns To The Role Of Mrs Potts In This Amazing Video Clip!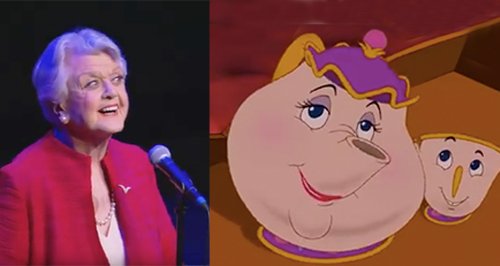 To celebrate the 25th anniversary of Beauty and the Beast the star reprised her well loved teapot character.
Who can believe that Beauty and the Beast is a WHOPPING 25 years old this year?!
HAPPY BIRTHDAY!
The Disney classic had children wishing they were Belle, singing 'Be Our Guest' at the top of their lungs and begging their parents to buy them golden ball gowns from the Disney store.
But the most beloved character from the film was animated teapot, Mrs Potts, played by none other than legendary actress Angela Lansbury.
To celebrate the anniversary of the film, she revisited her character by taking to the stage at a special screening to sing the titular song 'Beauty and the Beast'.
The song is a classic for bringing a tear to the eye and covering us in goosebumps, but this performance was extra special and she received a well deserved standing ovation from the audience.