Autumn Movies For The Whole Family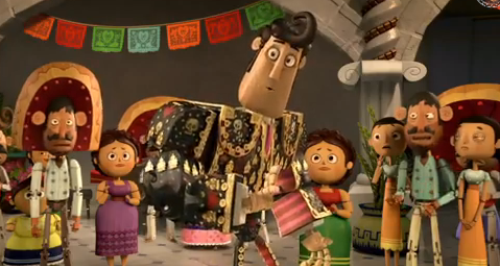 Take a look at our pick of the best family entertainment for the autumn 2014.
If you are looking for great films for the whole family to enjoy, look no further as we have the pick of the crop to keep parents and kids entertained.
'Alexander And The Terrible, Horrible, Not Good, Very Bad Day' - Out 24 October
Alexander's day starts badly and he notices his family too go through plenty of calamities in 24 hours, making him wonder if bad things only happen to him and his loved ones. With Steve Carrell and Jennifer Garner, this film promises plenty of laughs for adults and children alike.
'The Maze Runner' - Out Now
Deemed the new 'Hunger Games', 'The Maze Runner' stars 'Skins' Kaya Scodelario and 'Teen Wolf' Dylan O'Brien who have to run away from a dangerous, dystopian community.
'Teenage Mutant Ninja Turtles' - Out Now
Leonardo, Raffaello and the gang are back to defend New York when a baddie threatens the city.
'The Boxtrolls' - Out Now
One for the younger ones that'll also appeal to adults. An orphaned little boy who is raised by some rubbish collectors have to save a friend from an evil exterminator.
'One Direction: Where We Are Now - The Concert Film' - Out Now
From 'X Factor' hopefuls to selling out the spectacular San Siro Stadium in Milan, this charts One Direction's rise to fame with plenty of live footage.
'The Book Of Life' - Out 17 October
Voiced by Zoe Saldana, Channing Tatum and Diego Luna, this charming animation tells the story of Manolo a young man split between following his heart and fulfilling his family expectations.