Could 'Back To The Future Part IV' Be Happening?
4 July 2017, 14:03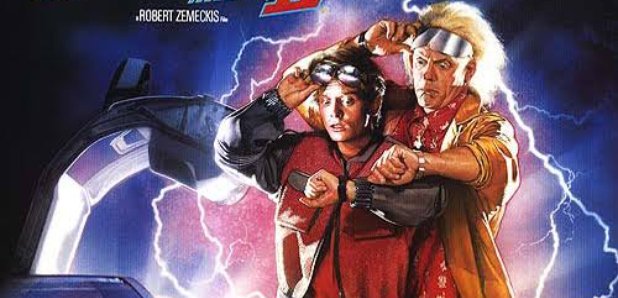 The Gogglesprogs kids seemed to enjoy it and we'd definitely watch a fourth film.
If you are a child of the 80s, this week's Gogglesprogs on Channel 4 was a must-watch. The kids from the show, which is a much superior version of Gogglebox, sat down to watch 1989's classic blockbuster, Back To The Future Part II. Their reactions were hilarious, as per usual.
The mind bending piece of time travel, where Michael J. Fox's Marty McFly travels to the future (2015) sees McFly meet his own son. (Also played by Fox). But the Gogglesprogs viewers were particularly amused by the idea that in the 80s we thought we'd all be riding hovercrafts by now.
But if this is making you nostalgic for the days of the original time-hopping trilogy, there may be good news ahead. Actor Christopher Lloyd,78, who played kooky inventor Dr. Emmett Brown, aka 'Doc' in the films, has said he would definitely be up for making Back to the Future: Part IV. We know!
"I would love to do Doc again, no question," he said in an interview with The Hollywood Reporter. Though he admitted that he has a few reservations. "It's tough to come up with an idea that contains the excitement of the original three," he explained."So it would be a real challenge for the writers to come up with an original Back to the Future story that has the same passion and intensity and excitement as the other three. But it could be done, you never know."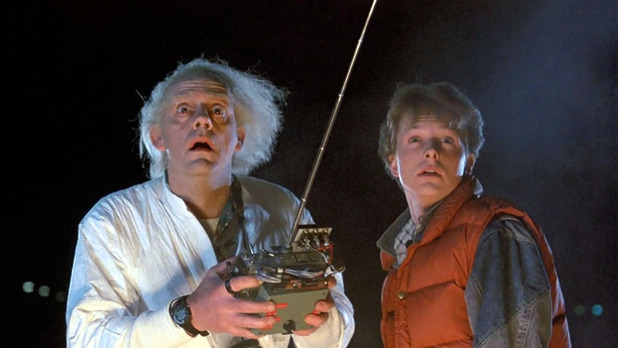 Star Michael J. Fox, 56, has had a long battle with Parkinson's disease, a progressive neurological condition, in 1991. But he continues to work in acting, most recently with a regular guest role on legal drama The Good Wife.
Christopher Lloyd thinks Fox would love to be on board. "I think regardless of the Parkinson's, he'd probably jump on the role and he'd be great. I can't see doing another sequel without him. It's hard to replace Marty," he said.
"Michael J Fox was so wonderful in the role," Lloyd added. "He's just so warm and smart and has such courage coping with the Parkinson's. He's indomitable. He's just great to be around."
OK, Hollywood bigwigs, we need this to happen. To the DeLorean!