Stop Everything! That ICONIC Dirty Dancing Lift Nearly Didn't Happen!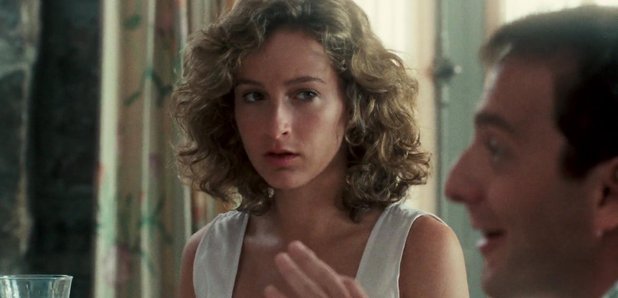 We can't believe our ears right now...
Could you imagine a world where Patrick Swayze didn't lift Jennifer Grey above his head in Dirty Dancing?
Us neither!
So it's come as a big shock that something so iconic came so close to never happening.
But Jennifer Grey, who played Frances "Baby" Houseman, has admitted that the famous lift scene in the classic film nearly didn't happen due to an injury Patrick Swayze had.
Apparently, Swayze had previously given up a career on broadway because of a knee injury and since then had avoided dance roles.
But it wasn't just injury that played against them when it came to creating this famous scene.
Jennifer said "I remember doing the big dance finale and they had just painted the stage and it was sticky"
"The paint would stick to my feet so I couldn't turn."
Sounds like a dancers nightmare, especially with such a spectacular routine to perform!
Thank goodness it all worked out!
This year Dirty Dancing is celebrating its 30th anniversary.