Disney's 'Alice Through The Looking Glass' Looks Mad As A Hatter!
First Look! Disney's Alice Through The Looking Glass!
02:03
Alice must return to a decaying Wonderland to help her old friend the Mad Hatter but she's fighting against Time...
"You've been gone too long Alice," says the sinister voice of the caterpillar. "There are matters that might benefit from your attention."
There is no love in that voice and by the look of Wonderland in this trailer, it has had no love either.
Decaying, burning, dying. In fact it's so far from what Wonderland it should be, it has now been renamed 'Underland'. That is how it stands today and Alice needs to fix it.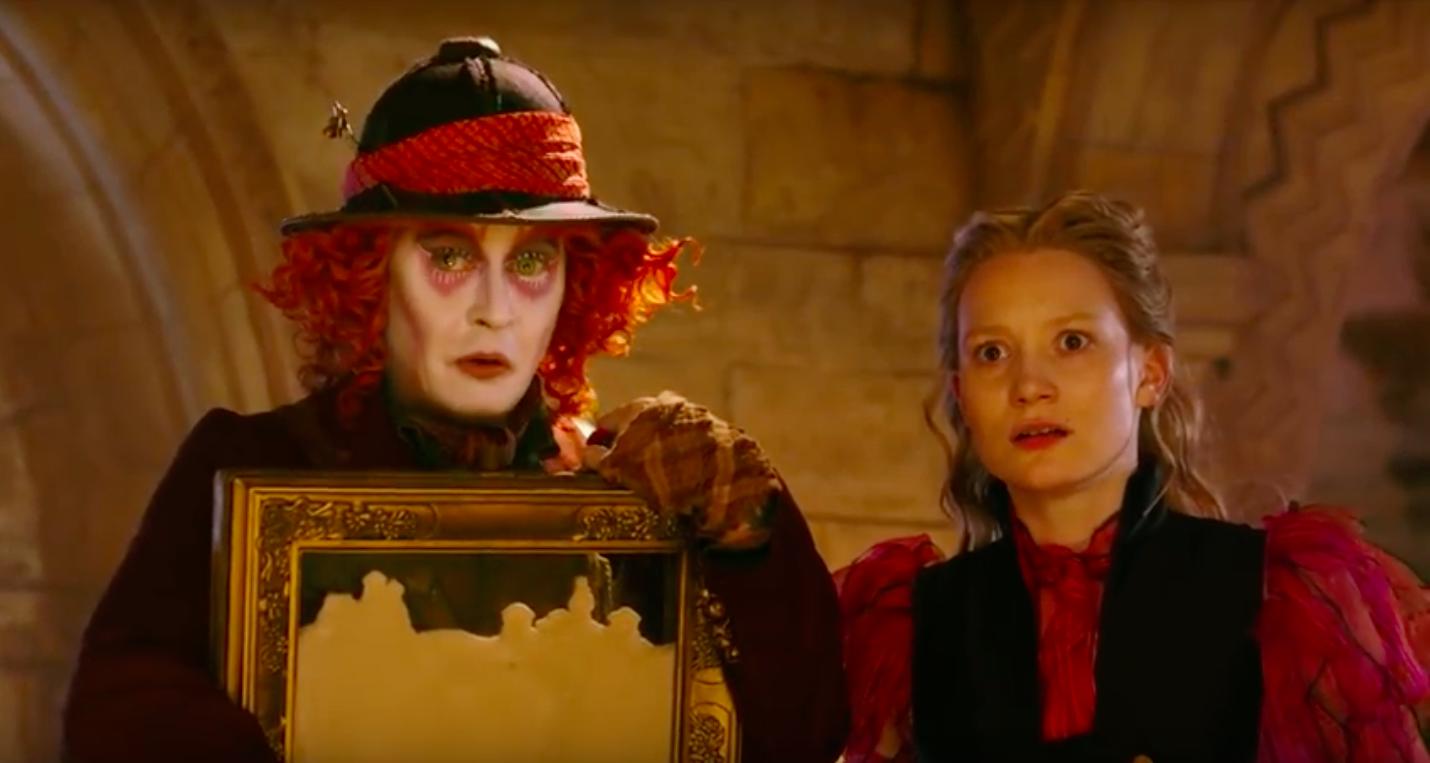 Alice (Mia Wasikowska) and the Mad Hatter (Johnny Depp)
Mia Wasikowska, Johnny Depp, Anne Hathaway, Helena Bonham Carter, Alan Rickman, Stephen Fry and Tim Burton have all returned to bring a sequel to their 2010 Alice in Wonderland, based on Lewis Carroll's Alice Through The Looking Glass.
The film will see the return of the beloved characters: the Mad Hatter, the White Queen, the Cheshire Cat, the Queen of Hearts, the Caterpillar and a new villain, Time.
The Mad Hatter is in trouble and Alice must return to Underland to help her friend and the world that once saved her.
It's been five years since we last visited Wonderland and some would say that it's time too long...