Disney World Is Getting A 14-Acre Star Wars Themed Area Of The Park!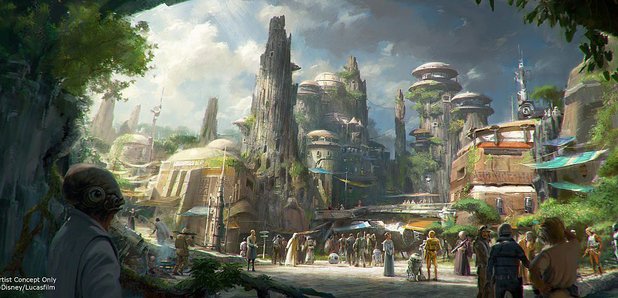 Visitors to Disney will soon be able to visit a galaxy far far away!
For Star Wars fans, 2019 will be a bittersweet year.
It marks the end of the Luke Skywalker saga with the release of Star Wars Episode IX but Disney will also open Star Wars Land, an exciting new extension on two of their parks.
The new land will be across a 14-acre site in Disney World Orlando with a smaller version in Disney's California park.
The park expansion in Orlando will be record breaking making it the biggest single theme park expansion EVER.
Star Wars land will most likely have Disney's magical attention to detail and Star Wars fans can hope to be completely immersed in a galaxy far far away including a planned Millennium Falcon ride.
So if there's a Star Wars fan in your family you might want to get planning your holiday of a lifetime now!