Dwayne 'The Rock' Johnson Spills The Beans On Huge Action Epic 'San Andreas'
The hunky actor speaks to Heart about filming the world's first 3D disaster film.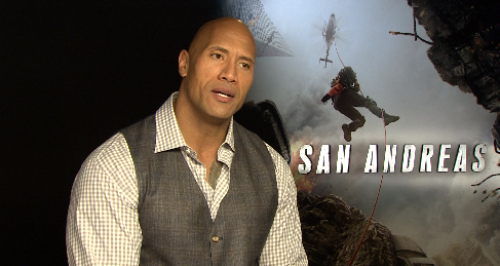 Straight off the set of 'Fast and Furious 7' Dwayne 'The Rock' Johnson is back on the big screen with another action movie epic.
The film, which also stars Alexandra Diddario, Carla Gugino and Kylie Minogue, sees the former WWE wrestler star as a fire rescue chief forced to save his family from a record breaking earthquake along the San Andreas fault line in California.
Expect a clouds of smoke, a crashing skyline, tsunamis and plenty of drama in this nail-biting action thriller out this weekend!
Play
Dwayne Johnson Talks San Andreas
03:18
It's the Circle of Life.
Ooh what could it be?
Recently Played Tracks
To listen live, choose your preferred station:
Stay tuned...
Now playing: The best feel good music