'Entourage' Star Jeremy Piven Talks Anger Management, Fake Scripts And Bikini Models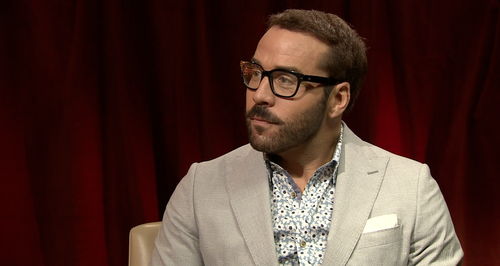 Gorgeous bikini clad models and champagne fuelled parties were all in a days work for the 'Entourage' cast...
Jeremy Piven insists he wasn't able to muscle in on any of the sexy action while shooting scenes for the film adaption of the hit television series.
The hunky actor, who makes an explosive appearance in the film as the hot-headed studio manager Ari Gold, claims his character was often filming office scenes whilst the rest of the cast partied away but admits the eye candy on set didn't go a miss.
He tells showbiz reporter Kevin Hughes: "Everywhere you look there was eye candy!"
Adrian Grenier, Jerry Ferrara and Kevin Dillon all star as 'Entourage' hits UK cinemas this weekend!
Was Jeremy Piven fooled by a fake script prior to shooting? Watch to find out!