Mysterious #FollowTheSpiders Teaser Has Harry Potter Fans Freaking Out!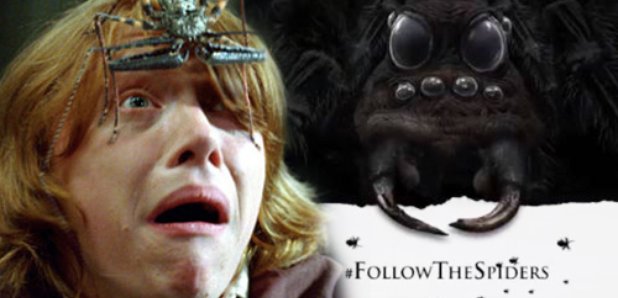 Have you noticed the obscure messaging featuring the creepy crawlies?
A mysterious new poster featuring a grizzly spider has everyone scratching their heads.
The creepy picture would be enough to send arachnophobes running for the hills, but for Harry Potter fans the spider signifies something incredibly exciting.
What if that hairy spider just happened to be linked to J.K. Rowling's famous books?
Well, a cryptic tweet from the makers of Harry Potter Warner Bros. Studio Tour set tongues wagging when they wrote: "Looking for something? All you need to do is #FollowTheSpiders" along with a link to an Instagram account.
Looking for something? All you need to do is #FollowTheSpiders: https://t.co/8fS6UYJ9P1 pic.twitter.com/48PeNP3SFk

— WB Tour London (@wbtourlondon) 19 January 2017
Understandably, this had Harry Potter fans freaking out as spiders are a running theme throughout the second book, 'Harry Potter and the Chamber of Secrets'.
What does this mean?! Why must you toy with our emotions?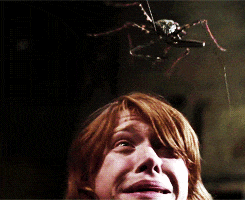 According to the puzzling tweet, all will be revealed soon January on 27 during a special presentation at the Celebration Of Harry Potter convention on Florida.
The clues has fans speculating whether the attraction will expand to include giant spider Aragog and the Forbidden Forest – after they previously added Harry's Privet Drive home.
Who know? Guess we'll have to wait and see!