Watch Highlights From The 'Hunger Games: Mockingjay Part 2' From The Red Carpet!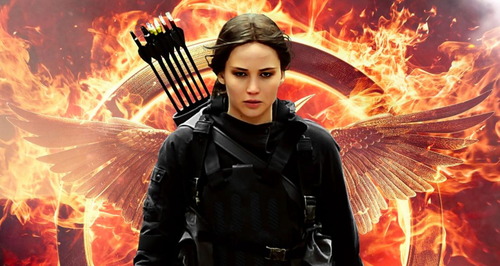 Round up! It's the last EVER premiere for the Hunger Games this evening. Tune in to the live stream here to get the latest from the red carpet.
It's a truly tragic time when a series you love is coming to an end, but sometimes it just has to before it starts to get naff. When it comes to the Hunger Games though, this leaves us feeling a little bit deflated.
However, it won't be going out without a bang and we have the highlights from the UK premiere for you right here on Heart.
Join the Mockingjay for one final time in London and raise your three finger salute and be part of the action and excitement!
Jennifer Lawrence, Josh Hutcherson, Liam Hemsworth, Elizabeth Banks, Julianne Moore, Woody Harrelson, Donald Sutherland, Sam Claflin, Natalie Dormer, Stanley Tucci, Francis Lawrence (Director), Nina Jacobson And Jon Kilik (Producers) were all on the red carpet!
However, the one good thing about any final in a series is there's always a legendary cinematic series is the last, big blow out - and the Hunger Games: Mockingjay Part 2 looks like it's going to be a good 'un.
The film will be released in the UK on 19th November 2015.
Pulling out all of the stops, Katniss Everdeen (Jennifer Lawrence) is back and this time she knows that it's not just her own survival she's fighting for, but the whole of Panem.
She is joined by Peeta (Josh Hutcherson) and Gale (Liam Hemsworth) and together, will they defeat the evil President Snow (Donald Sutherland) and change Panem for the good? Or will the Hunger Games continue for the years to come?...
Right now, we don't know but we can't wait to find out!