Jada Pinkett-Smith FAILS The Stripper Song Test
Watch what happens when the 'Magic Mike XXL' star embarrassingly fails to name the stripper songs featured in the film.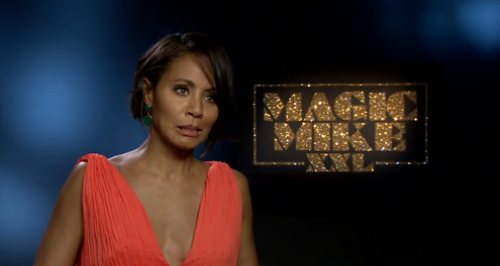 Jada Pinkett-Smith may star as the fierce MC Rome in the sexy flick, but it looks as though she needs a little more practise when it comes to sexy stripper songs.
Heart showbiz reporter Kevin Hughes grilled the actress at the recent 'Magic Mike XXL' press junket in London, and she definitely wasn't prepared for what was about to ensue.
Watch!
Play
Jada Pinkett-Smith FAILS The Stripper Song Test
01:17
The 43-year-old actress can be seen getting up close and personal in a number of steamy scenes with Channing Tatum before helping him and hunky co-stars Matt Bomer, Joe Manganiello and friends make their sexy comeback.
'Magic Mike XXL' is in cinemas now!
Robert Pattinson Is 'Kind Of' Engaged And We're Not Sure What That Means
And it could be YOU!
Recently Played Tracks
To listen live, choose your preferred station:
Stay tuned...
Now playing: The best feel good music