12 Heart-Wrenching Movies That Will Bring You To Tears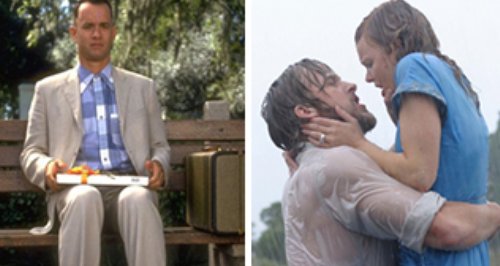 Forrest Gump has topped a poll as the most emotional film. Tissues on hand? Makeup wipes on standby to clear up your running mascara? Okay, we think you're ready for a round up of some of the most emotional films OF ALL TIME.
We agree, 'Forrest Gump' is a corker. And with this in mind, we've put together a list of some of our favourite films that reduced us to a blubbering mess. Tissues ready? Okay, here goes.
1. From smiling at Forrest's naive storytelling...
... to shedding tears of desperation
2. Relationship goals...
But why did it have to be such a tragic ending? *reaches for tissues*
3. 'Mrs Doubtfire' *wipes away a solitary tear*
4. Two words: Bambi's mum...
5. A dog is a man's best friend. Or at least Marley was in 'Marley and Me'
6. "Do you think our love, can take us away together?" If you weren't crying at this point in 'The Notebook', you're not human
7. When it was time to give away your best friend...
No, stop it Andy!
I guess it's goodbye for now
8. When a desperate father who was in 'Pursuit of Happyness' said this to his son
9. Rachel McAdams did it again when time was never on her side as the 'Time Traveler's Wife'
10. 'Up' has us in tears before the film had even started
11. When 'The Pianist' Wladyslaw Szpilman just wanted to play but occupied Poland made this impossible
12. And last but not least, the relationship between a guard and a man on death row in 'The Green Mile'