Oscars 2014: The Nominations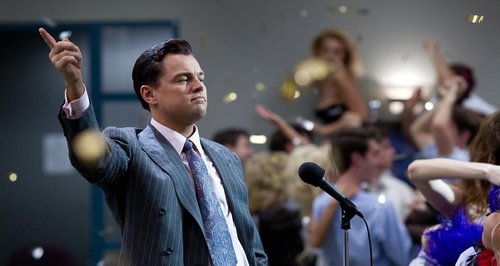 Take a look at this year's hopeful candidates.
The Academy Awards are set to be tightly contested this yea, with films like '12 Years A Slave', 'The Wolf Of Wall Street' and 'American Hustle' all jostling for the big prizes.
Will Leonardo DiCaprio finally get his Oscar win?
Can it '12 Years A Slave''s Steve McQueen and Chiwetel Ejiofor make it a double header for British film?
The 85th Academy Awards will be held on Sunday March 2.
See the nominations below:
Best Picture
'12 Years A Slave'
'American Hustle'
'Captain Phillips'
'Dallas Buyers Club'
'Gravity'
'Her'
'Nebraska'
'Philomena'
'The Wolf Of Wall Street'
Best Director
Alfonso Cuaron, 'Gravity'
Steve McQueen, '12 Years A Slave'
Alexander Payne, 'Nebraska'
David O Russell, 'American Hustle'
Martin Scorsese, 'The Wolf Of Wall Street'
Best Actor
Christian Bale, 'American Hustle'
Bruce Dern, 'Nebraska'
Leonardo DiCaprio, 'The Wolf of Wall Street'
Chiwetel Ejiofor, '12 Years A Slave'
Matthew McConaughey, 'Dallas Buyers Club'
Best Actress
Amy Adams, 'American Hustle'
Cate Blanchett, 'Blue Jasmine'
Sandra Bullock, 'Gravity'
Judi Dench, 'Philomena'
Best Supporting Actor
Barkhad Abdi, 'Captain Phillips'
Bradley Cooper, 'American Hustle'
Michael Fassbender, '12 Years A Slave'
Jonah Hill, 'The Wolf Of Wall Street'
Jared Leto, 'Dallas Buyers Club'
Meryl Streep, 'August: Osage County'
Best Supporting Actress
Sally Hawkins, 'Blue Jasmine'
Jennifer Lawrence, 'American Hustle'
Lupita Nyong'o, '12 Years A Slave'
Julia Roberts, 'August: Osage County'
June Squibb, 'Nebraska'
Best Animated Feature
'The Croods'
'Despicable Me 2'
'Ernest And Celestine'
'Frozen'
'The Wind Rises'
Best Foreign Language Film
'The Broken Circle Breakdown'
'The Great Beauty'
'The Hunt'
'The Missing Picture'
'Omar'