Bond Shortlist Leaked By Movie Insiders! Who Made The Cut?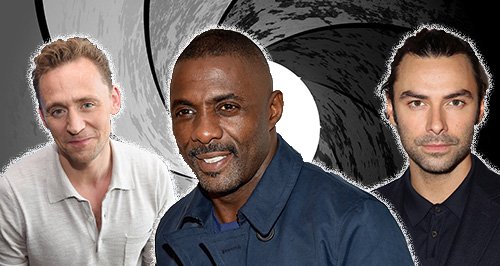 This hunky lot are up for the job of the world's most famous spy!
The rumour mill has been churning out names ever since Daniel Craig said he was no longer going to play secret agent 007 James Bond.
But recently an MGM big wig has confessed the names of the supposed final eight in the line up for the job.
Some are pretty predictable, but as ever there are some wild cards in there!
Idris Elba, 43 - You might recognise him from Luther
Michael Fassbender, 39 - You may know him from X-Men
Tom Hiddleston, 35 - You might recognise him from Thor
Luke Evans, 37 - you may know him from The Hobbit
Aidan Turner, 33 - You might know him from the TV show Poldark.
Charlie Hunnam, 36 - You may know him from the US TV series, Sons of Anarchy.
James Norton, 31 - You might recognise him fro the TV show, Happy Valley.
Jamie Bell, 30 - You may know him from way back when he starred in Billy Elliott.
What a mix!
But ultimately, the decision comes down to production company, EON Productions boss, Barbara Broccoli who will meet all prospective candidates and conduct the audition process.
So the wait is far from over yet, it still could be months before we find out who will be taking over from Daniel Craig as Mr Bond.
Everyone has their favourite for the job, but we want to find out what the Heart readers think...